Top Games
Netflix Games Hits Android Devices Worldwide, iOS Up Next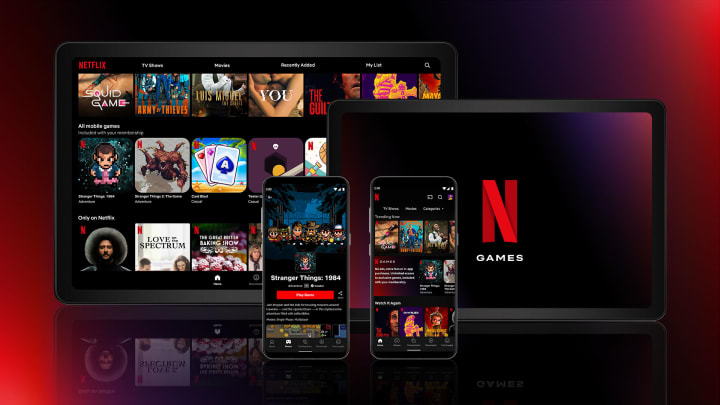 Netflix Gaming offers five games to subscribers. / Photo courtesy of Netflix
Netflix Games has begun its global rollout, bringing video games based on its original intellectual properties to Netflix accounts the world over.
Netflix Games Hits Android Devices Worldwide, iOS Up Next
Netflix subscribers on Android can now play five games on their Android devices: Stranger Things: 1984, Stranger Things 3: The Game, Shooting Hoops, Card Blast and Teeter Up. As of Wednesday, players can access these games through the Netflix app itself. On mobile, the Netflix Games section will have its own dedicated row and tab.
"Whether you're craving a casual game you can start from scratch or an immersive experience that lets you dig deeper into your favorite stories, we want to begin to build a library of games that offers something for everyone," Netflix's vice president of game development, Mike Verdu, wrote in a blog post Tuesday. "We're in the early days of creating a great gaming experience, and we're excited to take you on this journey with us."
This rollout is the culmination of tests that took place in Poland, Spain and Italy. Eventually, Netflix plans to bring support for Netflix Gaming to iOS, though it has yet to share a timeline for that eventuality.
Netflix's plans for future games grew more obviously ambitious in September, when it acquired Night School Studio — the team behind 2016's Oxenfree and 2019's Afterparty. That studio is now working on Oxenfree II, which could feasibly appear on a Netflix Gaming service — Oxenfree came to Android and iOS in 2017.