Apex Legends
New Apex Jump Pad Glitch gives Octane a Large Buff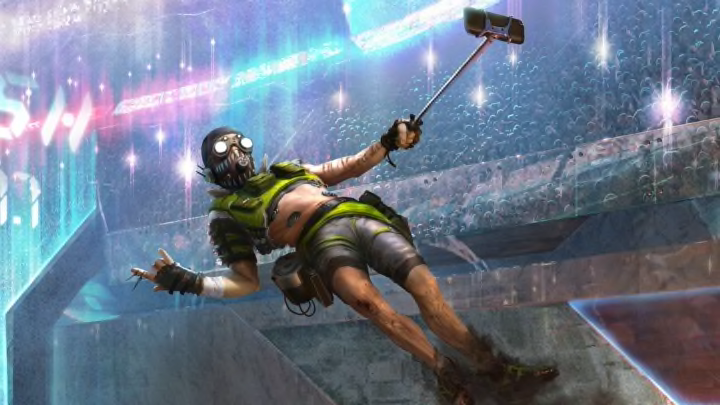 A new Octane Jump Pad glitch has been found in Season 11 of Apex Legends. / Photo Courtesy of Respawn Entertainment
A new Octane Jump Pad glitch has been found in Season 11 of Apex Legends. The glitch gives you and your team a massive boost when moving across Storm Point, as well as allowing you to throw your abilities even further.
The glitch was first discovered by Apex Legends Pro Anthony "Apryze" Andrade, while he was streaming a match on Twitch.
To activate the glitch, you have to follow one of two methods, both shown off by Apex Legends content creator Mokeysniper
Place a jump pad down so that it is touching a death box. Then run on top of the death box
Place a jump pad down on the edge of a Prowler's Nest on Storm Point, then just run around it.

With this new glitch, any Legend can take advantage of it so long as Octane drops the pad down. Not only can you use the new super-jump to travel further distances, you can also throw your grenades and abilities further. It even gives a boost to your gun's bullet velocity after using it. The glitch makes Octane a must have on your squad until it gets patched.
However, the glitch does have its limits. You're only able to get in one super-jump charge before you have to activate the glitch again. You also have to avoid rough terrain and rocks when running around to avoid using up the charge.
Respawn have yet to mention the glitch in a report, however, with the latest nerfs and changes in Season 11, it will surely catch their eye soon. If you want to have some fun and push the limit of travel in Storm Point, test it out while you can in your next Apex Legends match.