Apex Legends
New Apex Legends Leak Implies Bangalore Event in Season 11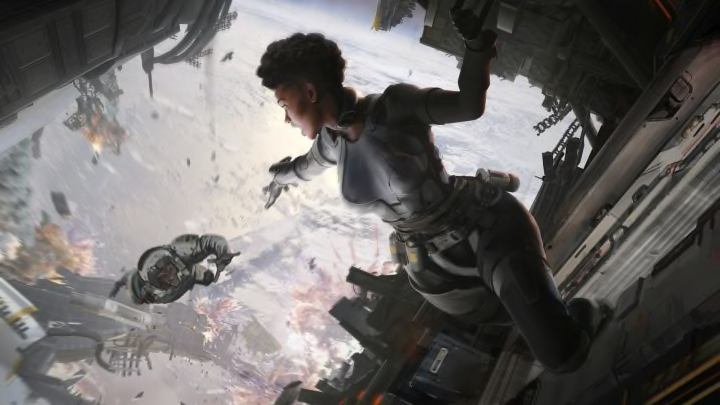 A new leak from credible Apex Legends informant GarretLeaks has surfaced, showcasing some details around an upcoming in-game event. / Respawn Entertainment
A new leak from credible Apex Legends informant GarretLeaks has surfaced, showcasing some details around an upcoming in-game event.
According to a new video posted to GarretLeaks' YouTube channel on Saturday, Dec. 11, the next Stories from the Outlands content will feature Anita "Bangalore" Williams. The narrative will center on her past and potentially expose the fate of Jackson—the pilot seen falling in one of her associated art pieces. As with any event, players can look forward to skins, voice lines, finishers, sprays, and more once it goes live.
New Apex Legends Leak Implies Bangalore Event in Season 11
The Bangalore Stories from the Outlands narrative will go live sometime in January. Garret wasn't sure of the exact date of the event, but there is information available about the release of the corresponding skin which is set to drop in "very early January." Garret did not confirm if the two would enter the live game at the same time.
Speaking of skins, Bangalore's new skin shows her in an all-white uniform with black pants and accents, silver fittings and armor, red markings on her boots, arm, and belt, and a magenta eye-scanner. Its name has not been confirmed. Garret suspects it may drop with the full cosmetic bundle associated with the event that should contain a new holospray and voice line for the character.
Perhaps the most interesting part of the reveal is Bangalore's new finishing animation in which she catches a pilot attempting to sneak up on her and completely disarms him before pointing her own weapon at him. According to Garret, the pilot is attempting to engage in the "Now You See Me" execution move from Titanfall 2.
We encourage fans to keep their eyes on official Apex Legends channels as well as their trusted news sources for more information.