Top Games
New Battlefield Single-Player Campaign in the Works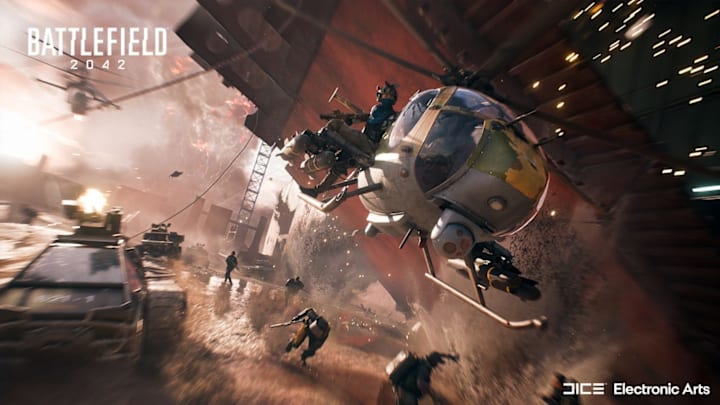 Image courtesy of EA
A job listing for a new EA studio has revealed they're on the lookout for a new a design director for a single-player campaign with "with memorable characters in the Battlefield universe."
The new Battlefield Seattle Studio is being helmed by Halo co-creator Marcus Lehto and is set to design campaign experiences for Battlefield. The job listing asked the successful applicant to "manage the design team and design vision of a new Battlefield campaign" and "orchestrate the mission design, narrative, game mechanics, and systems to create the highest quality experience possible."
EA had previously confirmed that they were looking to create a "Battlefield universe" spanning across numerous EA studios.
EA's last major Battlefield offering was Battlefield 2042, a game which was generally poorly received by fans owing to its supposed alck of content and core features. EA may be gearing up to improve the franchise's tarnished reputation with its new focused universe.
It's unclear which game will be benefitting from this new single-palyer campaign, be it Battlefield 2042 or an entirely new project. What's mentioned in the job description is that the applicant will need to be knowledgeable of "core tenets of the Battlefield franchise and make sure they are woven through all layers of a masterfully designed single player campaign."
Battlefield 2042 has only recently begun to earn back its player's respect, having moved its Steam review scores from "mostly negative" to "mixed" for the first time since launch, November 2021.