New Fortnite 'Dragon' Shotgun Leaks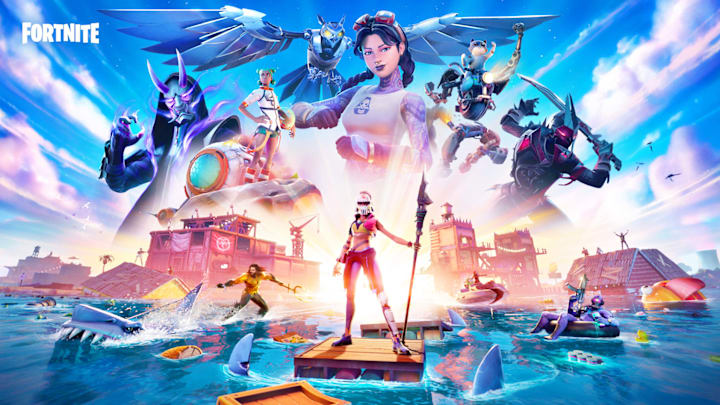 A Fortnite data miner uncovered code Wednesday referring to a "Dragon" shotgun that may be on its way to the game.
According to the Fortnite files, uncovered by data miner HYPERX, the gun would come in Epic and Legendary rarities. It would have a clip size of four, but would cost four ammo per shot, indicating players would need to execute a full reload between shots.
At Epic rarity, the gun would deal up to 130 damage to bodies, 166 to heads and 60 to builds. It would take 4.275 seconds to reload. Those numbers improve to 140 body damage, 175 headshot damage and 70 builds damage, with a 4.05 second reload time, at the Legendary rarity.
No images of the shotgun are yet available.
The "Dragon" shotgun's appearance in Fortnite's files does not conclusively prove it will be added to the game. Epic Games has not mentioned more new weapons coming in Fortnite Chapter 2 Season 3, but that's not unusual for the developer.
Chapter 2 Season 3 went live June 17, bringing several new weapons to the game. Many of those weapons were discovered in data mines before Epic Games made them available in-game.