Overwatch
New Moira Interactions Added to Overwatch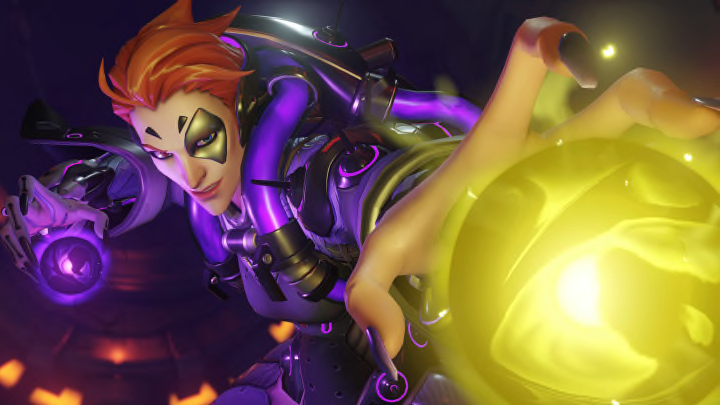 Image courtesy of Blizzard Entertainment
Some new Moira interactions have been quietly added to Overwatch, and fans have been overjoyed to have discovered them.
Moira mains might have noticed recently that some new voice lines have made their way into the game. These brand new voice lines are hero interactions which play when Moira is on the same team as fellow heroes Baptiste, Junkrat, and Hanzo.
These new voice lines seem to have been added rather quietly, with not so much as a patch note in sight. Secretly dropping in new content is a neat little surprise for the game's dedicated players, but can often result in some people missing out entirely if they're not pointed in the right direction.
Overwatch was released back in 2016 and paved the way for the popular "hero shooter" format. Of course, having been out for a while now, a lot of players have tapped out everything the game has to offer. Even a smidgen of new content can go a long way in keeping a well-loved game fresh.
Fans took to Reddit to spread the word around regarding the new voice lines. A post by user Spktra showed off a clip of some of the character's newest voice lines. At the time of writing, the post has received almost 5,000 upvotes. Many fans were quick to join the discussion in the comments, sharing which of the new voice lines has become their favorite interaction.
A sequel, Overwatch 2, has been in development for some time now. While a definitive release date has yet to be announced, the game is expected to launch on both current and last generation consoles, alongside PC.