Overwatch
New Overwatch Patch Includes Balances Designed by Pros and Streamers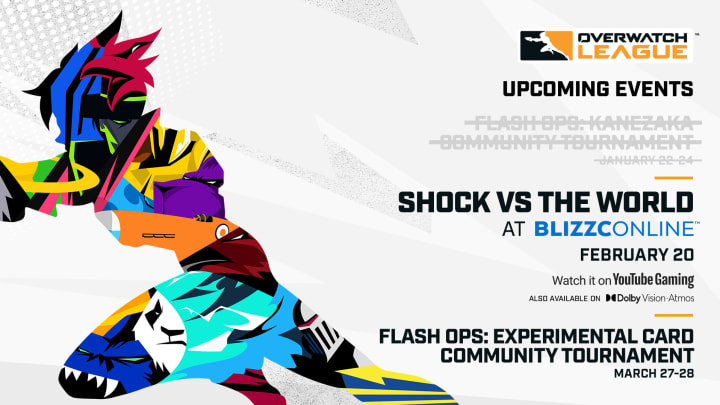 Overwatch League (OWL) is getting a new patch with experimental balances designed by "a highly qualified panel of 'experts'" this March 2021.
The OWL took to its official Twitter page to make the announcement ahead of its slated implementation in late March. According to the tweet, the Flash Ops: Experimental Card Community Tournament is set to take place on Mar. 27-28 and involve tweaked "rules for a community tournament" designed by a pre-approved committee of Overwatch "experts."
Overwatch Balance Patch Details
Jon Spector, Overwatch Esports Vice President, took to the Competitive Overwatch subreddit board to explain exactly who will be in charge of the changes. In a post uploaded by user weeb_master_420, he was quick to comment and elaborate on the official announcement.
"We're going to deputize a few pros and streamers to decide what balance changes they want to make on an experimental card and run this tournament on those settings," he wrote.
When asked about whether the patch would hit live servers or remain only for the event, he responded, "Assuming they decide to make Genji do triple damage and double Zenyatta's HP, it seems unlikely."
Among the names eager to join the aforementioned panel is SamitoFPS, Florida Mayhem player and prolific YouTube Overwatch streamer, who asked, "where does one submit their resume."
Otherwise, the reaction was mixed. Some looked to the future with dismay, citing the term "experts" as their main pain point. Others were quick to jump on the term, identifying themselves as such and offering their ideas for the patch. These included giving D.va a tactical crouch, a "Big Head mode," and buffing Zenyatta's health pool while giving him a wall climb ability.
Unsurprisingly, a majority of the quotes and replies mentioned support character Brigitte—whether to bring back her OP build or "yeet" her completely. Fans have also affectionately dubbed this the "People's Patch" due to its development by players.
DBLTAP cannot confirm any of the changes coming with the March Experimental Card patch at this time.