New Rampart Exploit Allows Players to Glitch into Vaults in Apex Legends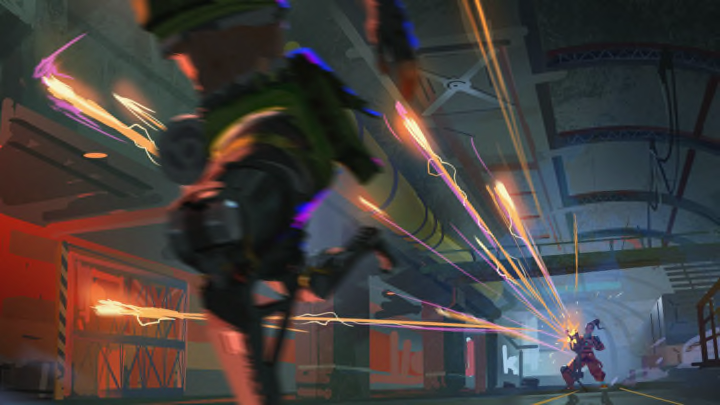 A newly discovered glitch involving Rampart's Ultimate ability has the capability to push players through Vault doors. / Respawn Entertainment
A newly discovered glitch involving Rampart's ultimate ability has the capability to push players through Vault doors.
Apex Legends' popularity has drawn an influx of new players—including some household names made famous in other communities. It appears a few want to test the limits of World's Edge and what the roster of legends can truly accomplish. Such exploration tends to result in one of two discoveries: clever tricks and exploits. One of the latter has recently been making the rounds as a new way to clip into the three Vaults on the outer limits of the map.
New Apex Legends Rampart Exploit Vault Glitch Explained
The glitch was published by rossbobsquirrel, an Apex Legends Tik Tok content creator, on Saturday, Jan. 1. By taking advantage of Rampart's ultimate, Sheila,
The glitch works by taking advantage of an animation that plays when players dismount Sheila. We won't go into all the details here but, essentially, by placing Sheila flush, facing out, against the Vault doors, players are able to use the directional dismount animation to project themselves back through the doors. This, of course, clips them into the Vault space and allows them to take advantage of the now-available loot.
Rossbobsquirrel recommends placing down Rampart's barriers in front and on either side of the gun to help force the animation backward—but this is not always needed.
This isn't the first time players have figured out how to glitch themselves into the Vaults. Previously, Wraith used to be able to accomplish the same task, but this has since been patched out. It's only a matter of time before Respawn does the same with Rampart.
There is no word from the Apex Legends team concerning an incoming hotfix at the time of writing.