New REVillage Showcase Could Release a New Demo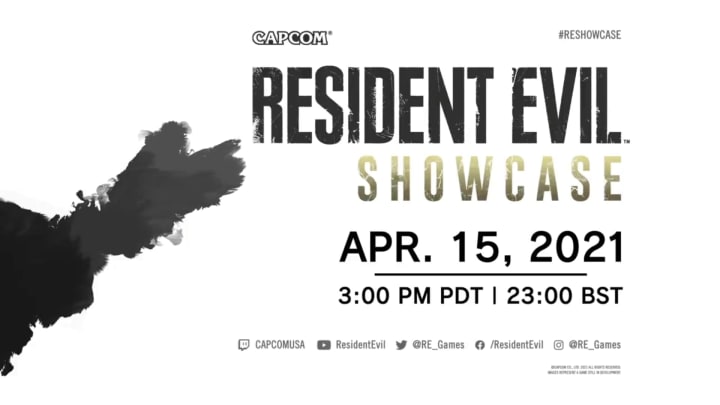 Capcom's latest Resident Evil Village showcase could come with a new demo for players. / CAPCOM
Capcom's latest Resident Evil Village (REVillage) showcase could come with a new demo for players.
The company took to its franchise's official Twitter page to announce the next Resident Evil (RE) Showcase, set to go live on April 15 at 6 p.m. ET. The tweet was accompanied by a teaser which revealed even more information about the event. According to Brittney Brombacher, the event host, Capcom's April RE Showcase will contain a brand new trailer, gameplay footage, and "a few other surprises."
New REVillage Showcase Could Release a New Demo
Several players have already voiced their suspicions concerning the "other surprises" with the most popular theory being the release of a second demo. While DBLTAP cannot confirm whether or not this is true, there certainly is evidence to back up their claims.
According to reports, PlayStation Network recently received a massive file upload marked as "Gameplay Demo." The files clocked in at around 10 GB and allegedly contained support for the PlayStation Vita as well as the PS4 and next-generation PS5. Players currently cannot access these files just yet.
Additionally, it's worth noting that the last RE demo—"Maiden"—was also released with the last RE showcase, making the situation all the more likely for Capcom to repeat. Some suspect that this experience will focus more on actual combat and controls since Maiden was centered on cinematics. After all, it is titled "Gameplay Demo."
Brombacher closed the teaser by reminding players they can always get in on the REVerse open beta while they wait. Unfortunately, until the showcase goes live, fans will just have to hold out for more information.
Resident Evil Village is set to release on May 7—just under a month from now. It will be available on the PlayStation 4/5, Xbox One, Series S/X, and PC via Steam.