New Skate Title Information Coming on July 19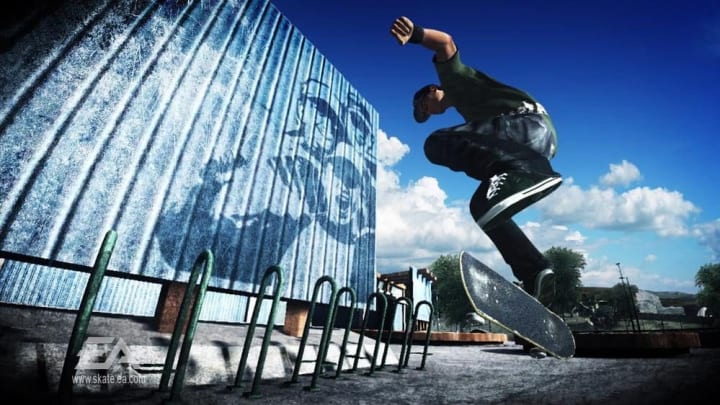 The fourth Skate game will have a new announcement tomorrow, with little known as to what's to come for the franchise. | Photo by Electronic Arts /
Fans of the popular Skate franchise are going to be stoked to hear that the newest iteration of Skate will have an announcement on July 19 after a year of development at Electronic Arts.
New Skate Title Information Coming
Tweeted on July 18 by the game's official Twitter account, the Skate team is "stoked to share a little something with you all tomorrow."
After a year of officially announcing that they were going to develop the fourth game in the Skate franchise, the team behind the game has acquired a new studio, Full Circle, as of January that's equipped with "super talented people to join the family," and that they've "been working hard on the new game."
As to what the announcement will be is currently unknown, but the "little something" may prove to be a big bombshell for those who are very invested in the franchise.
Possibly due to the new studio that is working on the game at the moment, the announcement noted that the game is "still early and we are committed to doing this thing right, which means it's (going to) take some time." On top of that, the studio confirmed that it won't have a true showcase of the game ready for the EA Play Live show that will happen on July 22, though it was widely speculated that there was going to be some news for it.
Although it is disheartening for some fans, it's likely that the studio does not have a finished product that it'd be willing to show to its community quite yet. Perhaps, it's justified for those who have long awaited the new game as the announcement stated, "We know many of you were hoping to see more from us this year, but we're not ready for prime time just yet." And to ease the uproar of what's to come, the studio stated, "our number one goal is not to blow it."