Call of Duty
New TikTok 'Hitscan' MP5 Loadout Destroys in Warzone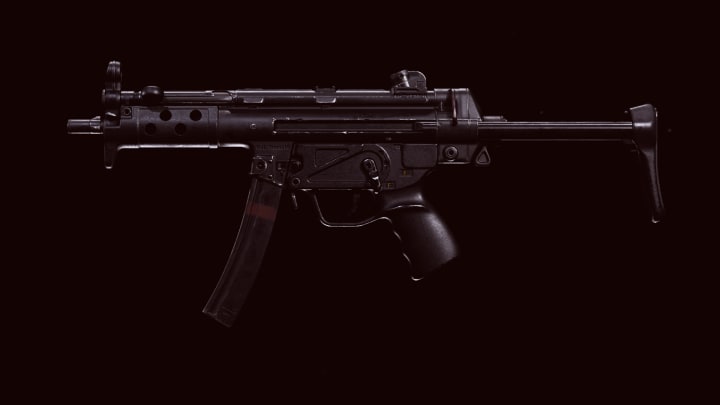 Photo by Activision
A new TikTok MP5 "hitscan" loadout has caused people in the Warzone world to rethink the meta and see if the MP5 is back.
The viral loadout consists of the MP5 for close-range encounters and the KAR98 for those medium to long range gun fights in Warzone.
Warzone is a game that has seen numerous amounts of different metas across its lifespan. Things started out with the M4 and RPG meta to now possibly a resurgence of the MP5 meta.
The "hitscan" MP5 loadout TikTok video just shows ttvzyro absolutely gun down any person in front of them. The added bonus of having the KAR98 on the back is just an extra cherry on top.
Here is what the loadout looks like:
MP5
Muzzle: Monolithic Suppressor
Laser: 5MW Laser
Underbarrel: Merc Foregrip
Magazine: 45 Round mag
Stock: FTAC Collapsible Stock
KAR98
Muzzle: Monolithic Suppressor
Laser: Tac Laser
Optic: Sniper Scope
Rear Grip: Stippled Grip Tape
Stock: Sport Comb
There is always a chance that this loadout becomes the meta as both weapons are high in use in the overall look at Warzone and can definitely cause some damage when being used at the same time.
For more Call of Duty news, check out Pro player, Shotzzy's best Vanguard controller settings for Pro movement.