New Valorant Agent to be Revealed Before LOCK//IN 2023 Final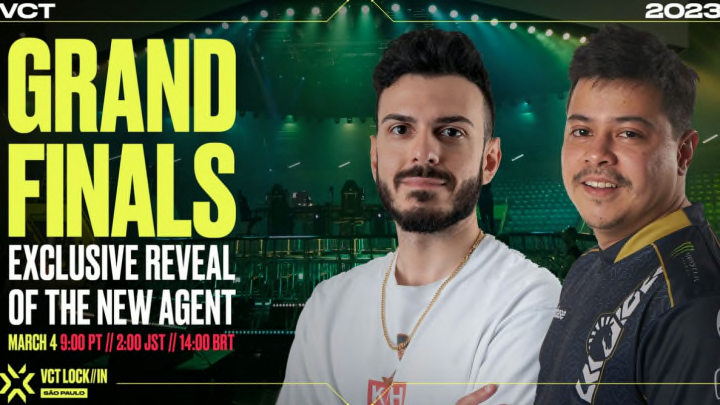 Riot Games
The VCT LOCK//IN 2023 tournament is reaching its conclusion soon. The Grand Finals take place Mar. 4, as the second semifinal began at 12 p.m. ET this afternoon. The winner of today's match will take on LOUD in Grand Finals.
Riot Games announced earlier this week that there will be a showmatch featuring Tarik and FRTTT as team captains, which will occur prior to Grand Finals tomorrow. The Grand Finals will take place at 12 p.m. ET, so the showmatch will likely begin at 10 a.m. ET tomorrow morning.
New Valorant Agent to be Revealed Before LOCK//IN 2023 Final
A major draw to the upcoming showmatch is the fact that there will be a brand new agent announced and played during it. The most recent agent to be released was Harbor, which means there has not been a new agent since October.
This upcoming agent will be the 22nd member of the Valorant roster, and players can look forward to seeing all of the character's skills on display via the showmatch. Both team captains will be piloting the new agent and try to showcase their abilities on what will eventually be the Grand Finals stage.