New Valorant Doodle Buds Bundle Announced: Price and Skins Detailed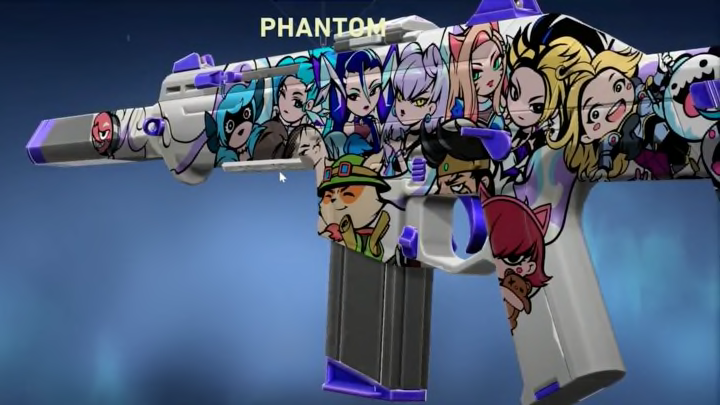 Image courtesy of Riot Games, via @SesoHQ
A new cosmetic bundle is making its way to Valorant. Here's what you need to know about the Doodle Buds bundle.
There's a new premier tier skin collection about to hit Valorant games, and its one that's sure to catch the attention of players everywhere. The new Doodle Buds bundle, partially inspired by 100 Thieves designer Seso, features a number of doodled characters from Riot Game's collection of ventures.
Players can expect characters from Valorant, League of Legends, and more to adorn their weapons in a doodled design. Each weapon starts off white, with just the outline of the sketched characters. But, as players earn more kills, the weapon starts to fill in with color, making it a great way to show off just how well you're doing in each match.
What Skins are Included in the Valorant Doodle Buds Bundle?
The Doodle Buds bundle features skins for the following five weapons:
Phantom
Stinger
Marshal
Shorty
Ares
Aside from that, each weapon skin has three variants representing one of Riot's games: Valorant, Tactifriends, and League of Legends. The bundle also comes with three sprays and three Player Cards.
Valorant Doodle Buds Bundle Price
Given that this bundle is a premium tier collection, the following estimates are what players can expect to see:
Full bundle: 7100VP
Skins: 1775VP
Player Card: 375VP
Sprays: 325VP
Valorant Doodle Buds Bundle Release Date
The Valorant Doodle Buds bundle is set to be released today, April 13.