New Vanguard AS44 Loadout is Great for Warzone's Fortune's Keep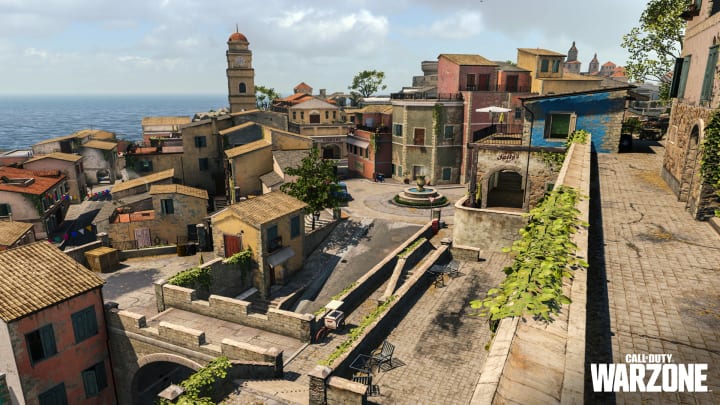 Warzone Season 4- Fortune's Keep Map / Image courtesy of Activision
In Call of Duty: Warzone's newest map Fortune's Keep, SMGs have become the go-to meta for players. The slightly larger Resurgence map is great for rapid-fire, aggressive players looking to get kills with speed.
However, Assault Rifles can still find a home in Fortune's Keep as well, and with the right loadout, select ARs can match up well with the Marco-5 and MP-40. Warzone player WhosImmortal has showcased a loadout for the AS44, using its solid TTK and fire rate to match up well with popular SMGs in Fortune's Keep. Here's how to build it.
WhosImmortal's Best AS44 Warzone Loadout
Muzzle: MX Silencer
Barrel: Kovalevskaya 615mm
Optic: G16 2.5x
Underbarrel: M1941 Hand Stop
Stock: Kovalevskaya Custom
Ammunition: Lengthened
Magazine: 7.62 Gorenko 50-round mags
Rear Grip: Polymer Grip
Perk 1: Gung-Ho
Perk 2: Fully Loaded
WhosImmortal's build balances the TTK and recoil control, with the YouTuber opting for the M1941 Hand Stop underbarrel, Polymer Grip, and Kovalevskaya Custom barrel. This limits the recoil of the AS44, allowing you to keep the aim on enemies and not to the skies.
SMGs are still the most popular weapon choices for Fortune's Keep, but this AR loaodut may prove to be a weapon that cracks the meta for the new map.