Call of Duty
New Warzone Audio Bug Frustrates Players, Cranks Up Difficulty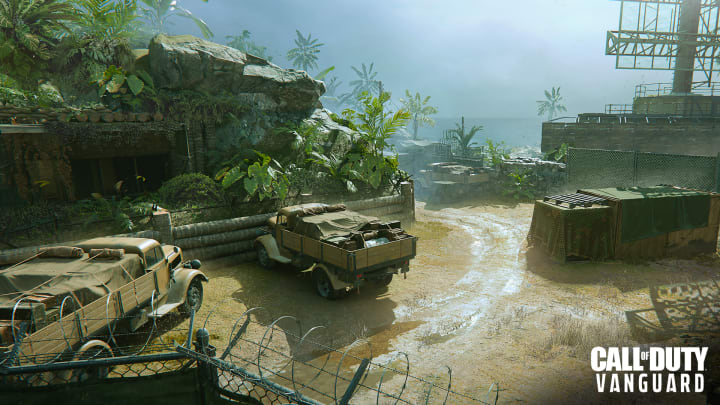 A new bug with Call of Duty (COD): Warzone's audio has causing players significant hardship. / Activision
A new bug with Call of Duty (COD): Warzone's audio has causing players significant hardship.
An audio issue is causing some major problems for COD: Warzone players. It's no secret that audio has become a cornerstone of various games—especially competitive ones. Being able to hear enemies coming, allies calling shots, weapons and abilities going off in a specific direction, and/or game mechanics can be a crucial part of both immersion and gameplay. After all, how can you know where the enemies are if you can't hear their footsteps?
Here's what we know about the new audio bug.
New Warzone Audio Bug that Causes Audio Cut Out Frustrates Players
The bug came to light through a post published to the official CODWarzone subreddit on Sunday, Jan. 2 by user Putridzzz.
"Every time i play BR whether solos or duos, if i get a kill my audio for some reason becomes muffled and like "suppressed" and honestly quite frankly it's getting annoying," they wrote, "I've died countless times to it."
Of course, while Putridzzz is the original poster, they aren't the only one experiencing the issue. Other users chimed in with their own experiences across the board—and across the platform divide. Several recounted attempts to fix the issue from assuming they had "wax in [their ears]" to outright purchasing an entirely new controller. One replied that the post was a relief as they thought they would need to replace their equipment.
According to DowJones_, the issue may stem from the addition of Krampus and the "Eggnogged" daily gift. When players at low health make a kill and return to full health, the game allegedly gets confused and does not toggle the low health muffled audio effect off.
"That's why it stays muffled just like it is when you're low health, the game still thinks you are because there is no health to regenerate since you're full already," they explained.
The fix appears to be for players to stun themselves, though DBLTAP cannot confirm this actually works or has a guaranteed fix rate.
Fortunately, a fix is on the way. According to the official Raven Software Warzone Trello board, two audio bugs have been acknowledged under the "Issues | Global" thread. One focuses on general "intermittent" audio drops while the other addresses "inconsistent audio levels" affecting various mechanics. Both were added to the board on Dec. 9, 2021, and have been tagged as "Fix Scheduled."