New Warzone Pacific Season 3 Cinematic Teases Godzilla Crossover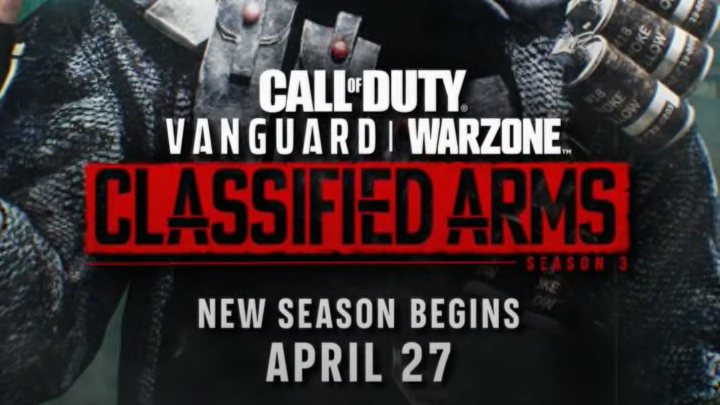 Image courtesy of Activision
A new cinematic for Warzone Pacific's upcoming season seems to hint at the long rumored Godzilla crossover.
Call of Duty: Warzone and Vanguard fans have been feeling the hype lately, after Activision dropped a brand new cinematic for Season 3. While many are no doubt excited for the brand new content soon to arrive, fans have been quick to dissect the new teaser, picking out subtle references to what could be a Godzilla crossover.
Throughout the cinematic a voiceover narration talks about Nebula bombs being set off across the world, in various locations like Paris, London, and Moscow, culminating in one on Caldera Island. While the teaser displayed some impressive action scenes, it's the end of the clip that has gotten fans talking.
"With Nebula, the Nazis have unwittingly shaken something awake," the narration explains. "Something far more powerful and fearsome than anything we could ever hope to comprehend."
The clip is accompanied by radio static and what sounds like roars from a large creature, though it's difficult to make out.
While a potential Godzilla crossover has yet to be confirmed, it would bring an exciting new element to online multiplayer. Of course, what the crossover could involve is anyone's guess, though most fans will be hoping to see the gigantic monster make an appearance rather than just some cosmetics.
Call of Duty: Vanguard and Warzone Season 3: Classified Arms is set to kick off later this month, on April 27. No doubt fans will be treated to some more information as we move closer to launch.