Top Games
New World Invincibility Glitch Under Investigation by Amazon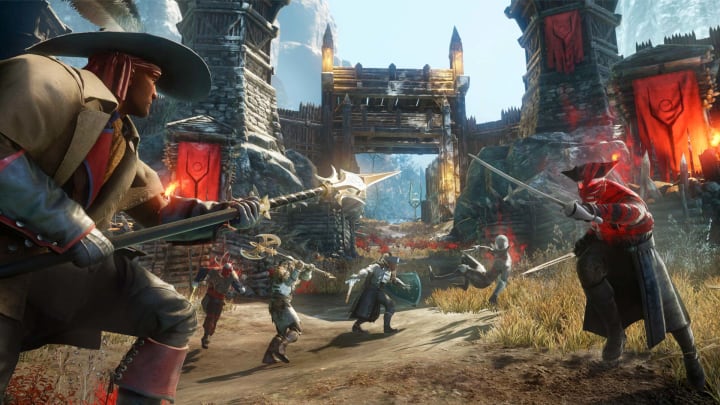 New World's invincibility glitch is breaking the game's War mode. / Photo courtesy of Amazon Games
Amazon Games is investigating the infamous New World invincibility glitch, which allows players to avoid ever taking damage in PVP fights.
The glitch is extremely easy to replicate, requiring only a few simple inputs to perform, and completely breaks the game's PVP mode. Although players using the invincibility glitch can't move, attack, or perform any other in-game actions, they can still stand on capture points. Because they can't be killed, they can hold these points indefinitely, preventing Wars from progressing.
New World Invincibility Glitch Under Investigation by Amazon
A thread on the New World forums highlighting the glitch received a response from New World community manager Mugsy, assuring players Amazon Games was working on a solution.
"Thank you for reporting this issue," they wrote on Monday, "I want to confirm the team is aware and investigating."
"Our top priority with any bugs or exploits that come up is to solve the problem as quickly as possible," they wrote elsewhere in the same thread. "If there are folks abusing a bug/exploit we will make sure they are handled by moderation."
Mugsy did not say when a fix was expected, or when disciplinary action would start rolling out. The bug has been active and widely used for about a day so far.