Fortnite
New Xbox Series S Fortnite Bundle Revealed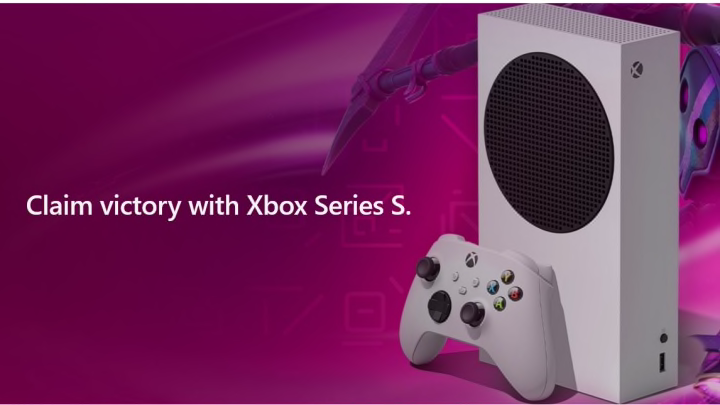 Photo of Xbox Series S Fortnite & Rocket League Bundle / Photo via Microsoft
The Fortnite and Rocket League Xbox Series S bundle has just been revealed.
Aptly titled the Midnight Drive bundle, it comes with the Midnight Drive Pack, 1,000 V-Bucks, and 1,000 Rocket League credits.
According to the Microsoft site, not only does the bundle come with the previously mentioned in-game stuff, but it also includes "...the Xbox Series S console, your choice of a selection of digital games, select controllers, and an option to add Microsoft Complete for Xbox."
For Fortnite, the Midnight Drive bundle comes with the Dark Skully skin, Dark Skully satchel, and the Dark Splitter.
On the other hand, Rocket League will be giving those who purchase the bundle the Purple Masamune Car, Purple Virtual Wave Boost, and Purple Zefram Wheels.
Players can buy the bundle on Xbox's official site for the bundle, at Gamestop's website, and on Amazon.
The bundle starts for $389 and goes up from there. It's currently sold out at all major retailers, but will possibly come back within the next few weeks or months, so those interested should keep an eye out for it. Microsoft limits the purchase to 1 console per customer to try and ward off scalpers.