Top Games
Next Halo Infinite Multiplayer Preview Dates Revealed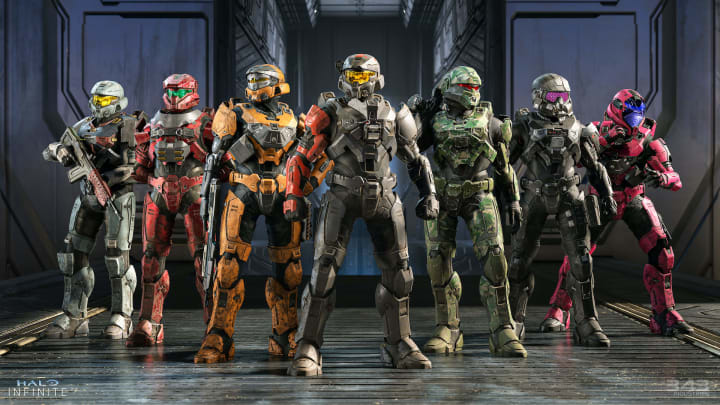 Halo Infinite's next multiplayer preview is coming later this month. / Photo courtesy of 343 Industries/Microsoft
The next Halo Infinite multiplayer preview event will take place Sept. 24, developer 343 Industries announced Thursday.
All players who have fully registered Halo Insider profiles as of Sept. 13 will be able to participate in this flight, which 343 Industries hopes will push the game's multiplayer services to its limits.
Halo Infinite Multiplayer Preview Set for Sept. 24
"We need everyone's help, let's see how hard we can push our services and infrastructure so things will fall down during the preview instead of [when the game launches] in December," tweeted Halo community manager Brian Jarrard.
Jarrard went on to say bots would return in the preview sporting some improvements, as will the Academy, now equipped with a training mode. The preview will focus more on Arena PVP, with a new map, some objective modes and fan-favorite game mode Big Team Battle.
"For now, we urgently need as many Insiders signed up and ready to go by Sept. 13 since it takes a fair amount of time to work through all the other steps on our side," Jarrard wrote. He said it was likely every eligible account would be invited to the preview.
"I'm hoping every eligible Insider gets invited (if millions more suddenly [sign] up maaaaybe not, but that's a good problem to have)."
Halo Infinite Release Date
Halo Infinite launches Dec. 8.