NHL 20 Ultimate Team Tips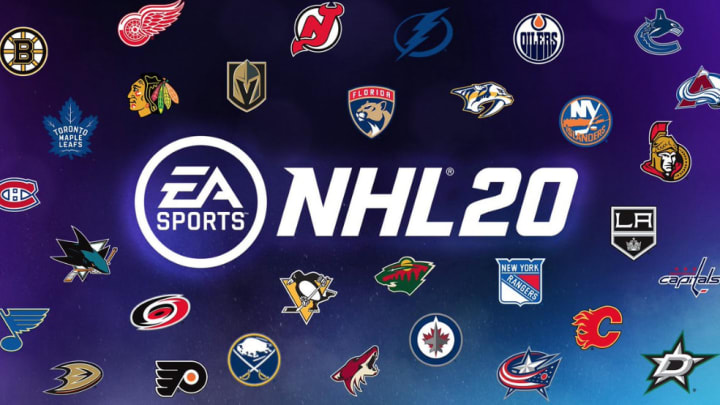 NHL 20 Ultimate Team tips are important to learn if you want to dominate in the game's most popular game mode. NHL 20 doesn't release until Sept. 13, so not much is known, but EA Sports have released a blog post talking about the upcoming changes to HUT.
Here are a few ultimate team tips you can learn from the blog post and previous iterations of the game.
NHL 20 Ultimate Team Tips
Andrew Marks, HUT Producer and Nicholas Shewchuk, Live Content Producer explained some new additions to the series.  
One of the new features is squad battles, "Squad Battles is a Single-Player competition that you may be familiar with if you've played FIFA Ultimate Team. New opponents are available every day, including weekly Featured Squads assembled by NHL® players, artists, hockey influencers, and athletes from around the world."
HUT is still based on Battle Points which have a new system:
Difficulty Selected – Earn more Battle Points on higher difficulties
Opponent OVR - Earn slightly more points for beating teams with higher OVRs
Game Outcome – Earn more points for a Win than for a Loss or OT Loss
Goals Scored – Earn points for each goal scored (up to 5 goals)
Shots For – Earn points for each shot taken (up to 20 shots)
To dominate in HUT online, you need to get your weekly and daily rewards. Much like any video games currently, you have to finish daily grinds to get enough coins, so you can open more packs and gain more players.
If you want to wage into the squad battles, you should find players that you play well with or want to play a similar play style. You should befriend them and try to get practice matches together. EA Sports has taken the FIFA franchise and are trying to make it work on every sports title they own. It becomes a constant grind and can cost a lot of in-game money, but if you're persistent, you can stay ahead of the curve.
Photo courtesy of EA Sports