Top Games
NHL 23 Adds Women's Players to Ultimate Team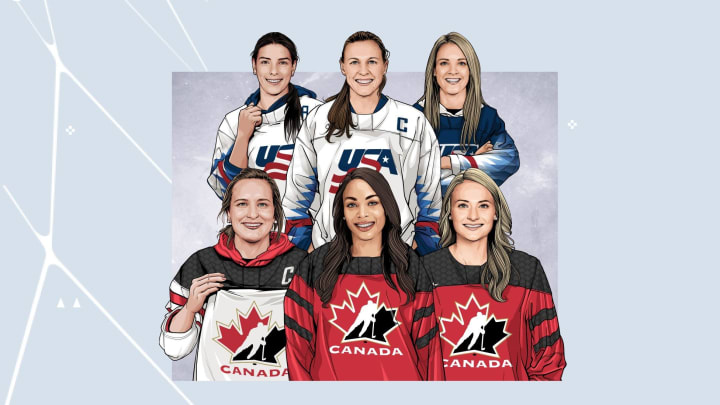 For the first time ever, IIHF Women's National Team members can play alongside men in the same HUT squad in NHL 23. / EA Sports
For the first time in series history, International Ice Hockey Federation (IIHF) Women's National Team members can play alongside men in the same Hockey Ultimate Team squad in NHL 23, Electronic Arts announced Friday.
Beyond the ability to play together, men's and women's national team players will have both base and master items incorporated into HUT events.
"The NHL franchise has always prided itself on being one of the best team-based sports game experiences you can enjoy with friends, whether that friend is across the couch or the globe," EA Vancouver creative director Mike Inglehart said in a press release. "This year, NHL 23 continues to bring fans closer together with cross-platform matchmaking and the expanded feature set highlighting women's hockey."
This addition means that players can indeed form their own HUT squads featuring both of the game's cover athletes this year in Team Canada's Sarah Nurse and Anaheim Ducks' Trevor Zegras.
Aside from this feature, the other major highlights coming to HUT in NHL 23 are its variety of new rotating game themes in HUT Rivals, and the introduction of three new tiers of HUT Rivals Rewards based on wins or win streaks.
In November, two more major additions are said to be coming post-launch. One is the introduction of cross-platform matchmaking, which will allow players to play against opponents on the same console generation in the World of Chel and HUT modes.
The other is an update that will enable players who start playing NHL 23 on PlayStation 4 or Xbox One to transfer their HUT Team value and progress to the next generation of their respective platforms in PlayStation 5 or Xbox Series X|S.
---
NHL 23 is available now for PlayStation 4, PS5, Xbox One and Xbox Series X|S.