Top Games
NHL 23 Fly Together Update Explained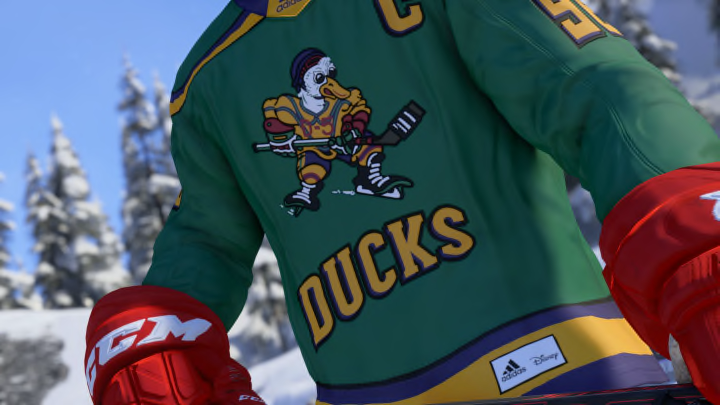 NHL 23 Fly Together Update Explained / EA
EA Sports released a major update in NHL 23 with the Fly Together update.
NHL 23 has been out since Oct. 14, 2022 while the game has not added the reverse retro jerseys or addressed some major bugs in the game, they have added some iconic jerseys from a famous hockey movie.
NHL 23 Fly Together Update Explained
Players who log in to NHL 23 between Nov. 1, 2022 and Jan. 2, 2023 will unlock a few new items added to the game. The items include the Mighty Ducks jersey for both HUT and WOC and the Mighty Ducks skates for WOC.
You can see the trailer for the new update below, this gives a depiction of what the items look like in action.
The game is not just adding the iconic Mighty Ducks jersey, the Hawks jersey, which the Ducks' main rival wore during the first Mighty Ducks movie, is also coming to the game. The Hawks jersey will be available in both HUT and WOC, as well as the Hawks skates in WOC.
Fly Together Update / EA
Unlocking all these rewards will be as simple as logging into the game at any point from November till Jan. 2, 2023. There is also a Ducks icon choice pack available for purchase right now in Hockey Ultimate team. The Ducks icons that are available in the pack are Andy McDonald, Teemu Selanne, Francois Beauchemin, Saku Koivu, Scott Niedermayer, and Jean Sebastien Giguere.
Players only have until January to claim their free rewards or buy the ultimate team pack, so you better act fast to not miss out on the items! It would be fun to see Ducks goaltender John Gibson, one of the best goalies in NHL 23, in the iconic Mighty Ducks jersey!