Pokémon
Niantic Labs CEO Reveals AR Glasses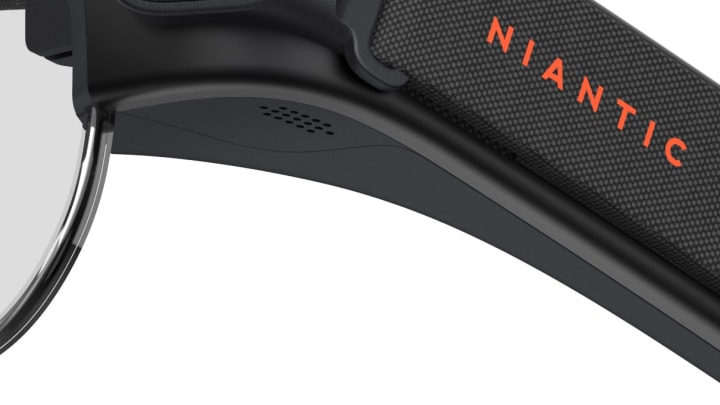 John Hanke, CEO of the well-known Pokemon GO augmented reality (AR) mobile developer, Niantic Labs, tweeted a close-up image of Niantic glasses. / Niantic Labs
John Hanke, CEO of the well-known Pokemon GO augmented reality (AR) mobile developer, Niantic Labs, tweeted a close-up image of Niantic glasses from his Twitter account in the late afternoon on Monday, March 29.
This teaser comes on the heels of another game announcement centered around the Pikmin, another franchise owned by Nintendo. Niantic also came forward with a video exhibiting the function of Microsoft's HoloLens 2 using Pokemon GO.
"Exciting to see the progress we're making to enable new kinds of devices that leverage our platform..." Hanke wrote, showcasing an image of the glasses in his tweet.
Niantic Labs CEO Reveals AR Glasses
The image included a close-up shot of one part of the glasses, where a hinge typically would be on the frame. On this pair, the frame appears to be a solid black and dark gray plastic attached to blank rimmed glass lenses. There is no such hinge present, however, in its place, there is what appears to be a black cord buckle with "Niantic" printed in soft orange sanserif font on the side. A sound grille is visible on the underside of the curve.
Hanke neglected to reveal anything more about the hardware or its capability. However, this wouldn't be the company's first mention of such a platform. They had appeared to be working with Qualcomm in late 2019 on a headset that would feature the "Niantic Real World Platform"—a fully accessible collection of the company's AR titles. It is unclear if the partnership resulted in these glasses.
Additionally, according to TechCrunch, the Niantic AR glasses reveal could be accompanied by a recent job posting for an AR OS Head of Engineering.
There is no date or information regarding when these glasses could hit shelves.