Call of Duty
NICKMERCS Claims C58 as the 'Most Broken Gun' in Warzone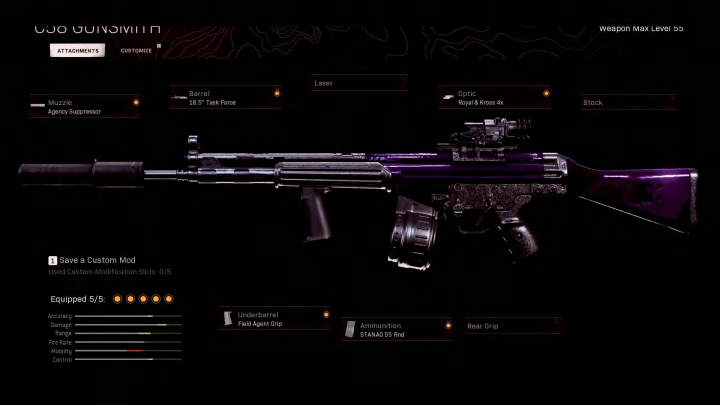 Warzone content creator and streamer Nicholas "NICKMERCS" Kolcheff claims the C58 assault rifle is the "most broken gun" in-game. / NICKMERCS, Activision
Warzone content creator and streamer Nicholas "NICKMERCS" Kolcheff uploaded a video to his YouTube channel claiming the C58 assault rifle was the "most broken gun" in-game.
The video was uploaded on Saturday, July 17, and features NICKMERCS explaining that the C58 was one of the primary factors behind his 38 kill count in a recent match. He called the gun "broken" and compared it to the AMAX before it got nerfed. According to him, this rifle is the best choice for long-distance firefights.
"This is the one," he said, "I'm tellin' ya."
NICKMERCS Claims C58 as the Best Long-Distance Rifle
"This C58 gun is going to take over Warzone," said NICKMERCS, "It will be the meta if it's not already."
He encouraged players to get a hold of the rifle if they haven't already—going as far as to joke that once they tell him their favorite weapon to use, they should delete that class and replace it with the C58.
Before getting into the match footage, NICKMERCS displayed the weapon and his current attachment setup used in the game. The attachments shown in the video are:
Ammunition: STANAG 55 Rnd
Barrel: 18.5" Task Force
Muzzle: Agency Suppressor
Optic: Royal & Kross 4K
Underbarrel: Field Agent Grip
His opinion isn't uncommon. Fellow content creator JGOD showcased the weapon during the opening of his own video on the meta. While he didn't rank it quite as high in his initial footage, it has since been ranked as the weapon with the sixth-strongest TTK behind the RPD, PKM, Bruen, SCAR, and MG82. At the time of writing, according to Warzone Ranked (WZRanked), the C58 is the third most popular weapon in Warzone.