NICKMERCS Reveals His 'Broken' Go-To Apex Legends Weapon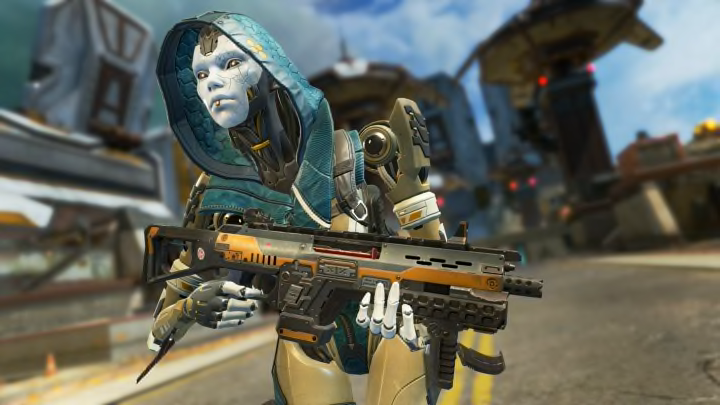 "C.A.R. > care package Volt?" / Image courtesy of Respawn Entertainment
Content creator star NICKMERCS has continued to go strong on the sticks a couple of weeks into Apex Legends Season 12: Defiance and it appears he's found his go-to weapon.
While those such as the Volt SMG and Flatline have seen extra restrictions added in order for players to be able to use them, it seems one of the strongest weapons in the game is simply one that can still be picked up off the ground.
Breaking it all down in a recent YouTube video eloquently titled, "THE MOST BROKEN GUN EVER," NICKMERCS showcased just how the C.A.R. SMG continues to have one of the highest TTKs in the game.
NICKMERCS Reveals His 'Broken' Go-To Apex Legends Weapon
After racking up a 23-squad kill ranked dub with Daltoosh and Deeds on Olympus, NICKMERCS was asked by his chat whether or not the C.A.R. SMG was even better than the Supply Drop Volt SMG.
"C.A.R. > care package Volt?" NICKMERCS said in the video. "That's kinda crazy. The C.A.R. is pretty nuts though. The fire rate, when you really connect on a motherf—ker bro, I don't know what to tell you. I see that number get up to like 200 so fast on the C.A.R. It goes up so quick. I'm not sure what the math is, but the TTK feels like the fastest in the f—king game."
As covered in our Apex Legends Season 12 Weapon Tier List, the C.A.R. SMG remains an extremely viable choice in a meta that currently offers a ton of diversity when it comes to secondary options.
While the aforementioned Volt, R-99 SMG, Alternator SMG and RE-45 Auto-Hammerpoint Rounds Hop-Up combo all make for great picks at the moment, the C.A.R. remains right up there as well, especially when paired with a Wingman just like NICKMERCS prefers to do.