NICKMERCS Swiss K31 Sniper Loadout Explained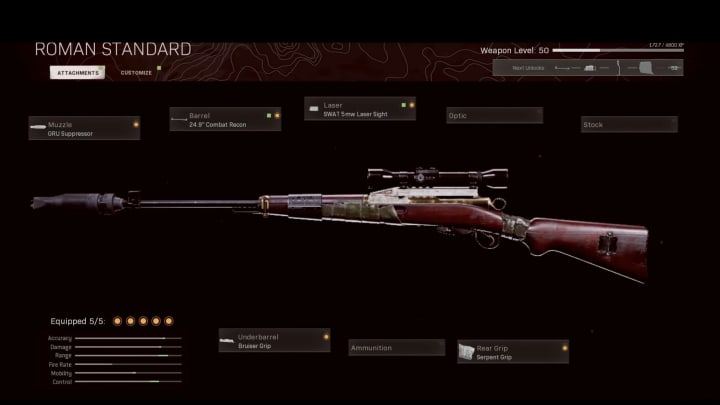 Warzone and Call of Duty content creator Nick "NICKMERCS" Kolcheff has come forward with a new loadout for the Swiss K31 sniper rifle. / NICKMERCS, Activision
Warzone and Call of Duty content creator Nick "NICKMERCS" Kolcheff has come forward with a new loadout for the Swiss K31 sniper rifle that allegedly beats out the Kar98K.
NICKMERCS publicized the blueprints following the balance changes made by Raven Software in Season 3. After the Warzone Season 3 Reloaded update, sniper players had quite a few changes to wrangle with. According to NICKMERCS, these changes have paved the way for a new rifle to snag the top spot over the previously popular Kar98K.
We've broken down the loadout below.
NICKMERCS Swiss K31 Sniper Loadout Explained
NICKMERCS' loadout on the Swiss K31 is as follows:
Muzzle: GRU Suppressor
Barrel: 24.9 Combat Recon
Laser: SWAT 5mw Laser Sight
Optic: N/A
Stock: N/A
Underbarrel: Bruiser Grip
Ammunition: N/A
Rear Grip: Serpent Wrap
This build strongly buffs the gun's range and control when firing while also including smaller improvements to its mobility, accuracy, and damage.
Both the GRU Suppressor and 24.9" Combat Recon attachments increase the range and ammunition speed. This works to close the gap between when a player fires a shot and when their shot squarely hits its target.
Additionally, the Serpent Wrap and SWAT 5mw Laser Sight shortens the time needed to engage in combat—hopefully keeping a long-range sniper in the game at the drop of a hat. Once topped off with the Brusier Grip, players should be able to maneuver around cover with ease to line up that perfect shot in seconds.
Whether NICKMERCS' attachment blueprints truly outdo the Kar98K is a matter for debate. However, the build certainly makes a strong case with its stats, alone. It appears players may have to solve this on their own in Verdansk.