Ninja Fortnite Battles Week 4 Results: Arkhram's Team Takes First Place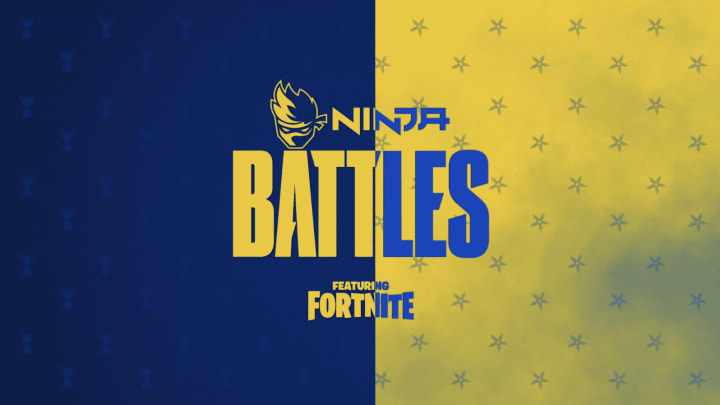 Ninja Fortnite Battles week 4 results saw another first-time winner take the crown. / Photo by Ninja
Ninja Fortnite Battles week 4 results saw yet another first-time winner take the top prize after a full day of competition. Here's how the games shook out, and where all the prize money is headed.
Ninja Fortnite Battles Week 4 Results: Arkhram's Team Takes First Place
Tyler "Ninja" Blevins' Ninja Battles tournament series throws $80,000 up for grabs each week, leaving 20 trios made up of the biggest names in Fortnite to fight for their shares. This week Avery, Arkhram and skqttles took home the $25,000 prize for first place, beating out players such as Nicholas "Nick Eh 30" Amyoony, Kyle "Bugha" Giersdorf and Martin "MrSavage" Foss Andersen along the way.
The full results are as follows:
Avery, Arkhram, skqttles — $25,000
Commandment, Cented, Edgey — 15,000
Buckle, Kreo, Stretch — $10,000
Eclipsae, illest, Furious — $8,000
Reverse2k, Deyy, Mero — $5,000
Zyfa, nosh, Clix — $5,000
Megga, Bizzle, Dubs — $3,000
Scoped, Ceice, blackeps — $3,000
Jayth, Crunchy, who — $2,000
MackWood, young calculator, ZexRow — $2,000
Unkown, Zayt, Saf — $1,000
Coop, Ajerss, HazThaGreat — $1,000
Av, RogueShark, Knight - $0
Nate Hill, Funk, Tragix - $0
Aspect, npen, Xoonies - $0
Nick Eh 30, Punisher, Replays - $0
Bugha, Chap, Jamper - $0
EmadGG, Slackes, Acorn - $0
MrSavage, LetsHe, benjyfishy - $0
JaredFPS, Tilt, Thiefs - $0