Ninja Returns to Twitch Exclusively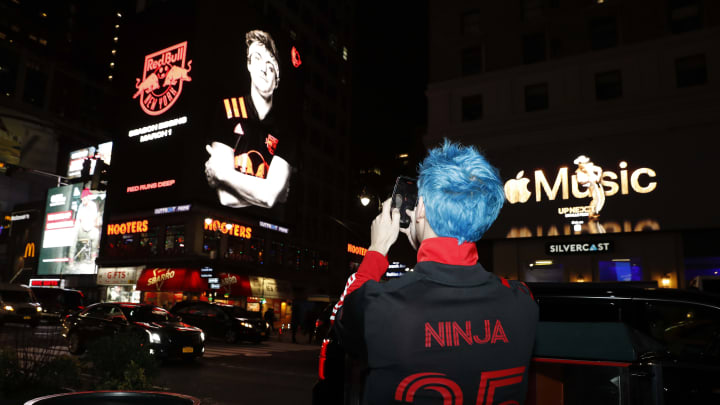 Ninja announced a return to Twitch after his Mixer dalliance. / Michael Owens/Getty Images
Streaming superstar Tyler "Ninja" Blevins will return to streaming exclusively on Twitch, he announced Thursday. Terms of the deal were not made public.
Ninja Returns to Twitch
Ninja built his brand streaming on Twitch, where he surfed Fortnite's astronomical increase in popularity to become the biggest name in gaming live streams. He left the platform in August 2019 after signing an exclusive deal with the Microsoft-funded competitor Mixer, one of the first and most heralded acquisitions in a blossoming war for talent between the two streaming platforms.
Microsoft announced plans to shutter Mixer in January 2020, leaving Ninja a free agent following a reported buyout. Speculation ran rampant about where Ninja would ultimately land, with YouTube and Twitch the two most prominent options.
Ninja described the move to Mixer as his "next chapter." Ninja's Thursday announcement used similar language for the return to Twitch, calling it a "new chapter."