Top Games
Nintendo's Online Expansion Pack Trailer Is Its Most Disliked Video Ever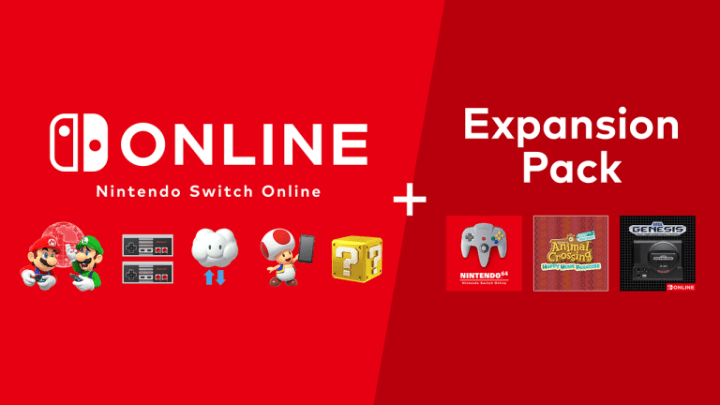 Image courtesy of Nintendo
Nintendo's trailer for the Nintendo Switch Online Expansion Pack has become the company's most disliked video on YouTube.
On Oct. 15, Nintendo published the overview trailer for its new Online Expansion Pack to their official YouTube channel. The video revealed what would be included in the new Expansion Pack and also unveiled the new pricing for the service. At the time of writing, the trailer sits at over 1,250,000 views with roughly 139,000 dislikes compared to its 17,000 likes. These figures have placed the trailer as Nintendo's most disliked video so far.
As reported by VGC, the record was previously held by Nintendo's E3 trailer for Metroid: Federation Force, postd in 2015, which received over 97,000 dislikes from 1.5 million views.
With such strong dissatisfaction being displayed from fans, it's clear that Nintendo has missed the mark here with the new service. So what's caused the backlash?
Nintendo's Online Expansion Pack Trailer Is Its Most Disliked Video Ever
One of the biggest elements of the Expansion Pack that has faced criticism is its pricing. Nintendo's original Online subscription, while it has it's problems, is at least cost-effective. However, the pricing for the Expansion Pack has been increased to roughly $50 for an individual membership and $80 for a family membership, with the only option being a 12-month subscription. This has been a huge increase from the base subscription, at $19.99 and $34.99 respectively. The new Expansion Pack also doesn't allow players to purchase one month or three month subscriptions, which often worked out far cheaper for players who only used the online service sparingly.
Wile many have been comparing the 12-month subscription pricing to the likes of PlayStation and Xbox, who offer their full year online subscriptions $59.99, it's still a steep paywall to lock Nintendo 64 and SEGA Genesis games behind. Arguably, the benefits from both PlayStation and Xbox are far more consumer-friendly with multiple free monthly games and other benefits. In exchange for the subscription, their services tend to run fairly reliably. The same, sadly, can't always be said for Nintendo Switch Online.
With frequent lagging issues and audio delays, many have criticized the way Nintendo has handled these recent emulations. The games in question have also been highly requested by fans, so to lock them behind an online subscription seems fairly cynical - particularly if the quality doesn't appear to warrant the price.
Many will be hoping that Nintendo takes on-board some of the recent feedback from fans. Improving the stability of the online service would be a great first step, with a bit more care going into the recent emulations. For many, though, the issue is still the price. Some more cost-effective options would no doubt go a long way to restore the fan faith in the service. The ball, as ever, remains in Nintendo's court.