Nintendo Switch Online July Game Updates: Three More Titles Added to Library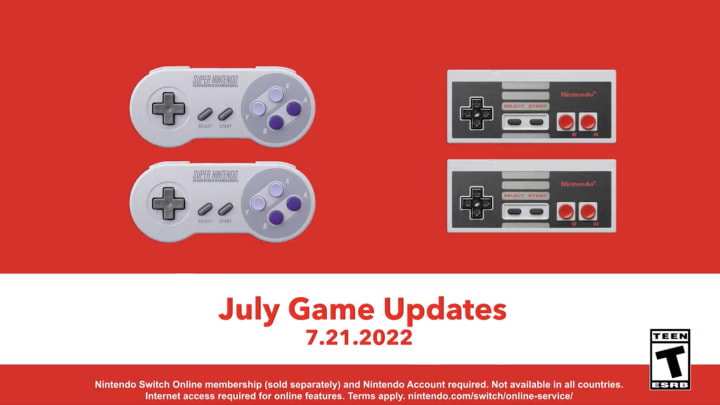 Image courtesy of Nintendo
Nintendo Switch Online has added three more games to its NES and SNES catalogue.
Nintendo continues to expand its catalog of retro games through its Nintendo Switch Online service. Players can access a library of classic NES and SNES games thanks to the service's standard subscription tier. Those who opt for the service's expansion gain access to a number of N64 and SEGA Genesis games.
This month, Nintendo has added three more titles to its NES and SNES offerings:
Kirby's Avalanche (SNES)
Fighter's History (SNES)
Daiva Story 6 Imperial of Nirsartia (NES)
These games join the library alongside classics such as The Legend of Zelda: A Link to the Past, EarthBound, Super Mario Bros., and plenty more. 
Nintendo Switch Online's basic membership starts at $3.99 for 30 days. Players can also purchase 90 day subscriptions ($7.99) and 365 day subscriptions ($12.99). Players will need to maintain an active subscription in order to receive access to these games.
Those who already have a Nintendo Switch Online account can upgrade to the Expansion Pack at a discounted rate, gaining access to an additional library of N64 and SEGA Genesis games as well as DLC for first-party titles.