Top Games
Nintendo Switch Sports Adds Motion Controls to Soccer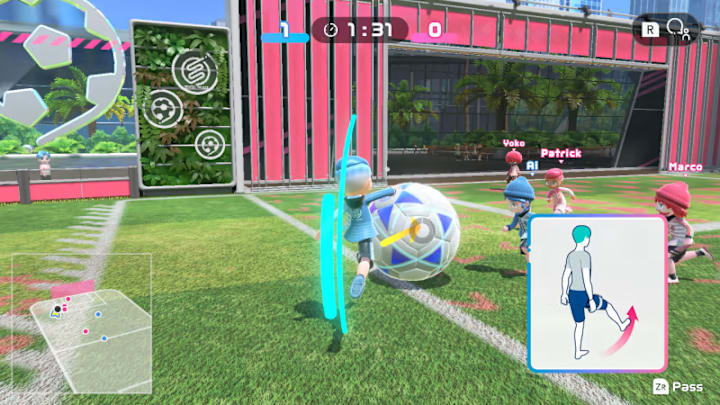 Motion-controlled kicks will have more power than standard kicks. / Courtesy of Nintendo
Nintendo Switch Sports will receive an update Tuesday, July 26 that allows players to use the Leg Strap accessory to input motion-controlled kicks for in-game soccer.
In four-on-four and one-on-one soccer matches, players will be able to fit a Joy-Con to their leg using the Leg Strap included with the physical version of the game and use a kicking motion in real life to kick in-game. These kicks will be more powerful than kicks input through standard controls.
Players will also be able to move their hands as though jogging in place to sprint in-game.
The update also adds new moves to volleyball: the Slide Attack and Rocket Serve.
"Make your spikes even more unpredictable or catch your opponents by surprise right from the start of the match!" Nintendo said in its update preview.
Finally, the update will add S and Infinite Ranks to Pro League for online play.
The update will be pushed to live servers at 9 p.m. ET.