Apex Legends
#NoApexAugust Backfires, Player Count Soars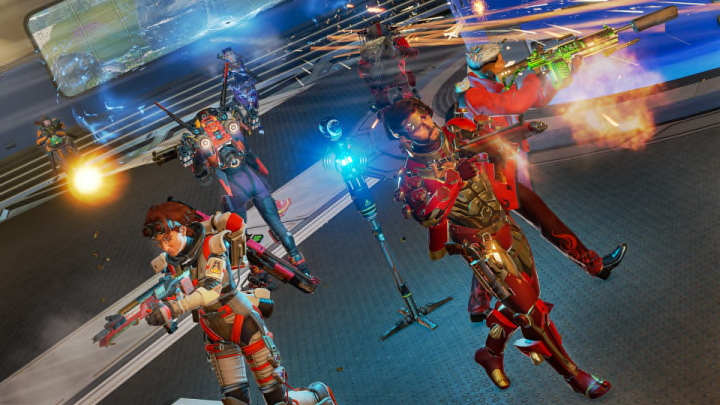 Image courtesy of Respawn Entertainment
The #NoApexAugust boycott appears to have failed, as player count surprisingly increased.
It's no secret that Apex Legends has a huge playerbase. Respawn have manged to keep the hype going through 13 seasons, with momentum only building as we approach the 14th. Despite this, Apex has had a long history of fan backlash, with many having called for Respawn to spend time fixing the lingering issues within the game.
Over the years, fans have been dealing with plenty of bugs and issues that have had a significant effect on gameplay. Some have called for Respawn to take a season to purely focus on polishing the game. With the cries having been ignored, some fans planned to take some more drastic measures.
Fans Launched #NoApexAugust Boycott, Player Count Increased
As a way of getting Respawn to take notice, some members of the Apex community called for players to boycott the game this month. The campaign has been dubbed #NoApexAugust and attempts to dwindle the game's player count.
However, as reported by Twitter account @_ApexStatus, the campaign seems to have had the opposite effect.
According to the account, Apex's player numbers on Steam increased from where they were just a week ago. Apex's "peak population" on Steam rose to 343,481 from 336,273 just a week prior.
Now, this data doesn't necessarily state that player counts haven't taken an overall dip. The statistics only cover those who play via Steam. Player data isn't public knowledge on other platforms, meaning that console users could very well have steered clear of the game.
We're also only a few days into August, meaning that there's still time for the boycott to get into full swing. But as @_ApexStatus says, we're not siding with anyone, just reporting numbers.