Top Games
OLED Nintendo Switch Console Pre-Orders Go Live Today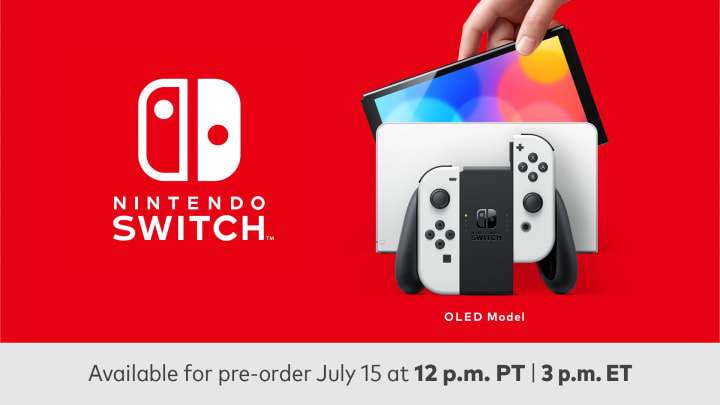 The new Nintendo Switch OLED console pre-orders will go live today, July 15, in the late afternoon. / Nintendo
The new Nintendo Switch OLED console pre-orders will go live today, July 15, in the late afternoon.
The announcement was made via the official Nintendo of American Twitter account on Thursday, July 15, at 10 a.m. ET. The company included a link to the pre-order webpage where fans could physically place orders once they open.
The page goes on to explain all the wonders and upgrades included in the OLED console, including a 7" screen, wider stand for tabletop mode, built-in LAN port, and enhanced audio.
Additionally, each console comes with 64 GB of memory.
OLED Nintendo Switch Console Pre-Orders Go Live Today
Fans will be able to pre-order the OLED Nintendo Switch Console starting at 3 p.m. ET (12 p.m. PT).
To pre-order, users either need to scroll to the bottom of the page and select their desired color combination—white or red/blue neon—or select the right-most "Buy Now" tab.
We recommend keeping either the tab with the chosen system or the general webpage open in preparation for launch. Additionally, users should be attempting to pre-order their console on a well-connected computer with the best wi-if access available. Direct connection via ethernet cable is the best bet, however. Mobile phones and other devices may not feature as strong of a signal.
Remember: the goal is to get into the page quickly.
May the odds be ever in your favor.