OnePlus 8T Cyberpunk 2077 Limited Edition Phone: Everything You Need to Know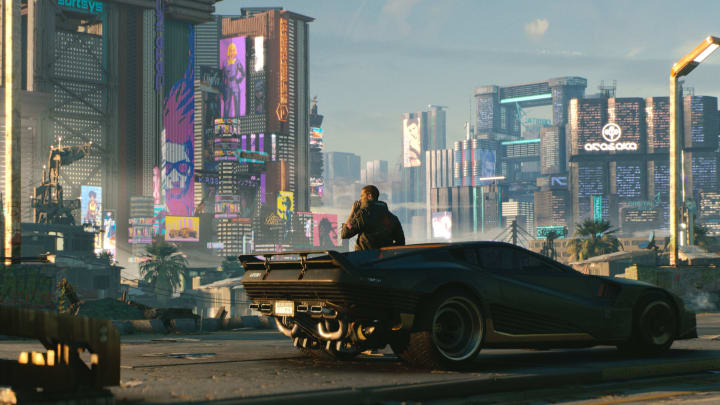 The OnePlus 8T Cyperbunk 2077-themed limited edition phone is one more rung on the Cyberpunk release ladder. / CD Projekt Red
The OnePlus 8T Cyperbunk 2077-themed limited edition phone is one more rung on the Cyberpunk release ladder.
Tech company OnePlus has collaborated with the Cyberpunk 2077 team to create a brand new franchise-themed OnePlus 8T mobile smartphone. It is an exclusive, limited edition release that is only available in select parts of the world. Entertainment digital outlet, CNET, had the opportunity for one of its staff members to unbox the smartphone for others to see.
OnePlus 8T Cyberpunk 2077 Limited Edition Phone
The Cyberpunk OnePlus 8T is physically unchanged from the typical 8T. Visually, however, it has a distinct black and gray static design with black cutouts on the top—near the camera—and bottom of the device. It features bright yellow accents, keeping within the branding of the game. The top block features a 2077 yellow engraving while the bottom bears the Cyberpunk logotype. Its charger has the same logo, as well.
This customized design is meant to feel as though it was directly pulled from the in-game universe. Additionally, while it runs on the latest Hydrogen OS, the Cyberpunk OnePlus 8T offers a distinct user interface also meant to echo the franchise.
Unfortunately, this phone will only be available in China—much to the disappointment of other global fans.
Cyberpunk 2077 is slated for a Dec. 10 release date.