Top Games
Outriders Detour Quest Bugged: How to Fix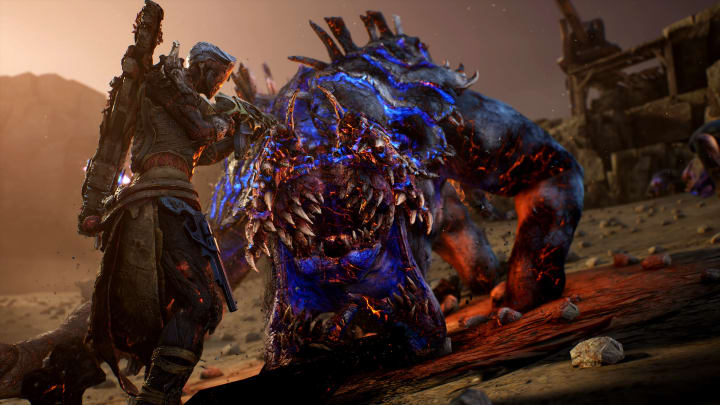 The Outriders detour quest bug is halting player progression and it has players clamoring for an answer. / Courtesy of Square Enix
The Outriders detour quest bug is halting player progression and it has players clamoring for an answer. Here's what you need to know about this simple yet nagging bug.
Outriders Detour Quest Bugged: How to Fix
Outriders players are encountering problems on the "Escort Marshal Bailey & Her Captive to Trench Town" quest. What should be an extremely simple task has players crying out to developers for help. At a certain point in the mission, there's a barrier missing an action prompt that gamers get stuck on, stopping them from completing the quest.
According to developers, the quick fix for the bug is to exit out into the lobby and start the mission from one stage before. However, if you're in multiplayer you'll need to completely redo the mission from the beginning. If neither of these options work, then unfortunately there may be no fix until development studio People Can Fly releases a patch for the game addressing the issue.