Overwatch
Overwatch 2 DDoS Attacks Mar Launch Day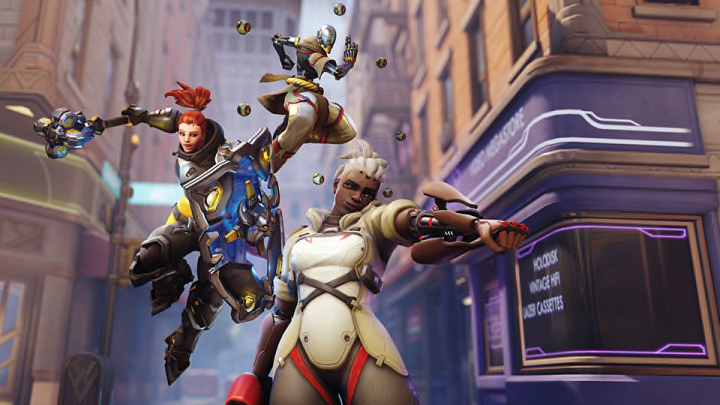 Courtesy of Blizzard
Blizzard says at least two DDoS attacks targeted Overwatch 2 on Tuesday, making the game all but inaccessible for the thousands of players trying to log on for launch day.
Although server troubles are a common occurrence on the launch days of big multiplayer games, Overwatch 2's players have had it unusually rough as a result of DDoS attacks intentionally overloading the game's servers. Queues climbed into the tens of thousands, and the problem has persisted throughout Tuesday and into Wednesday despite the Overwatch team working overnight to get players into the game.
"We're all hands on deck and will continue to work throughout the night," game director Aaron Keller tweeted late Tuesday night. "Thank you for your patience — we'll share more info as it becomes available."
DBLTAP's own efforts to log in Wednesday morning were met with a short initial queue that fed into a longer, 20,000-player queue.
Blizzard has not shared any updates on its progress combating the DDoS attacks, but when they arrive they should come from the Blizzard customer support Twitter account.