Overwatch 2 DPS Tier List For June 28 Beta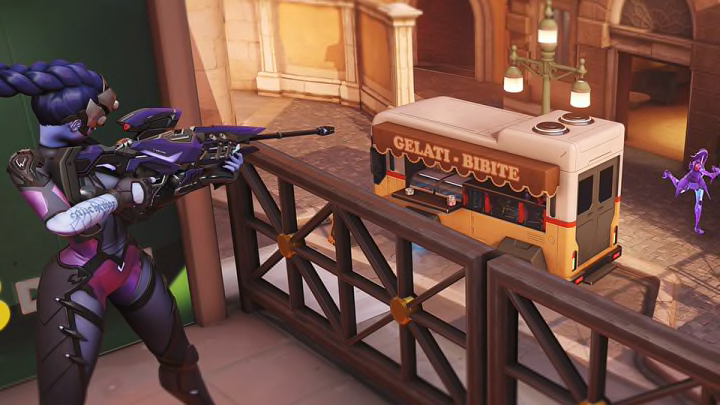 We've put together a full tier list of the best and worst DPS heroes in this Overwatch 2 PvP Beta. / Blizzard Entertainment
We've put together a full tier list of the best and worst DPS heroes in this Overwatch 2 PvP Beta.
Overwatch 2 DPS Tier List For June 28 Beta
S-Tier
S-Tier heroes are the picks players should expect to dominate matches. Those walking into a match with an S-Tier hero are destined to do great things for their team — skill permitting, of course.
S-Tier DPS heroes provide a solid mix of damage potential and survivability. Ultimately, these are the picks players should go to when they're looking to charge into a firefight and still be able to duck away without feeding the enemy.
A-Tier
Ashe
Tracer
Hanzo
Genji
Reaper
A-Tier heroes are among the most useful in the game at this time. Whether it's their kit or generally improved synergy with the team, A-Tier heroes provide both an enjoyable and challenging experience for everyone involved — but they always get the job done.
A-Tier DPS heroes have the widest appeal of all and can be picked up in most situations with both ease and efficiency. Players should feel comfortable choosing these characters thanks to their applicable kits and damage potential. A skilled player can even take one of these A-Tiers and play them to hit the ceiling of S-Tier.
B-Tier
Bastion
Sombra
Echo
Windowmaker
Cassidy
B-Tier heroes have a wide variety of situations they can be applied to in order to attain victory. Most skilled players can take a B-Tier choice and make it work, even if the situation isn't necessarily perfectly tailored to them.
B-Tier DPS heroes are a mix of situational and unique, allowing for a variety of plays both outside a specific set of circumstances and within them. Those picking B-Tier heroes likely already have a certain play in mind or have found a niche in the team's existing strategy to exploit for their own gain.
C-Tier
C-Tier heroes may not be viable in the majority of matches. They may be useful in a special situation or two, but, on the whole, players will want to steer clear of these picks for the time being.
C-Tier DPS heroes won't be raking in the big numbers needed to take down kills as efficiently as their upper-level counterparts. They could be useful as setup for others to swoop in and take the kill or to offer an assist in a difficult spot, but it's rare to find them out hunting for eliminations on their own.