Overwatch 2 Junker Queen Nerf Confirmed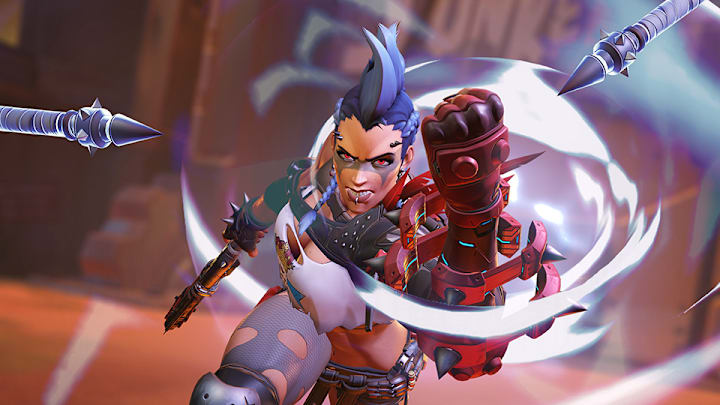 Image Courtesy of Blizzard Entertainment
Overwatch 2 is closer to being released and some heroes are already expected to receive nerfs before the official launch. Junker Queen will not have the same impact in the OW2 after director Aaron Keller took to Twitter to confirm the nerf.
Junker Queen did the most DPS and was almost impossible to kill. After analyzing the internal plays and players' criticism, Blizzard has decided to nerf Junker Queen because they think that she is too strong of a hero.
Director Aaron Keller mentioned that Junker Queen's overall power will be tuned down, but he did not mention what those changes will be. Overwatch players will have to wait until Overwatch 2 is released on Oct. 4, 2022. It is unknown what changes will be made, but players can expect to see general damage nerf changes or mobility nerfs in Junker Queen's reworks. Based on the changes other heroes had during the beta updates, the changes could be considerable changes.
Developers will be open to hearing from players and receiving their feedback in the open forums in case there are some drastic changes to Junker Queen's nerf. In the meantime, players can enjoy the 2022 Summer Showdown tournament and see the last of the powerful Junker Queen.
The nerfs will take place after the 2022 Summer Showdown tournament. The tournament will take place in Toronto on Oct. 11, 2022.