Overwatch 2 May 2023 Twitch Drops: All Rewards, Dates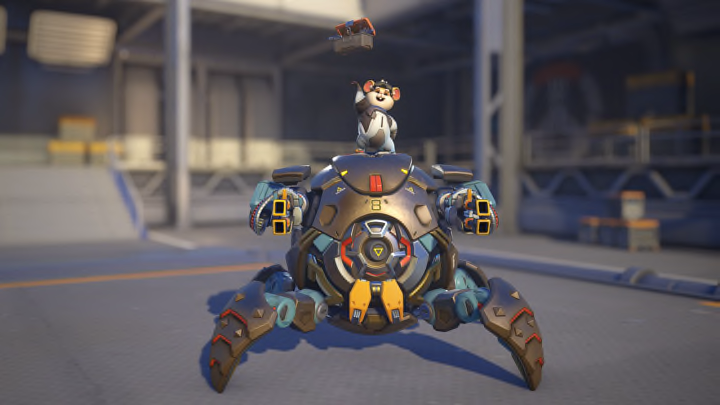 The Toolbox Souvenir is available to claim via Twitch Drops / Blizzard
Overwatch 2 fans can get their hands on some free rewards this May through special Twitch drops. Here's what's up for grabs, and when you can earn them.
Regardless of what sort of Overwatch content you like watching on Twitch, Blizzard have given fans another reason to tune in this month. Players who watch a certain amount of Overwatch 2 content via their favorite Twitch Streamers will be eligible to earn two free rewards.
The Tool Box spray / Blizzard
The Twitch drops on offer this time are the Tool Box spray for Wrecking Ball and the new Toolbox Souvenir. In order to earn these rewards, players will need to do the following:
Between May 9 and May 22, 2023, players who watch two hours of any Overwatch 2 content on Twitch will earn themselves the Tool Box spray for Wrecking Ball. Those who watch three more hours of Overwatch 2 content will earn the Toolbox Souvenir, which can be equipped onto any Hero.
How to Earn Overwatch 2 Twitch Drops May 2023
Players will need to connect their Battle.net account to their Twitch account, then tune into any eligible channel in the Overwatch 2 category on Twitch. When you earn drops, claim them via Twitch.tv/drops to receive them in-game.
As with any Overwatch 2 Twitch drops, you do not need to have the hero unlocked to receive the drops, but you will not be able to access that cosmetic content until you unlock the respective Hero.