Overwatch
Overwatch 2 Ramattra Revealed as New Hero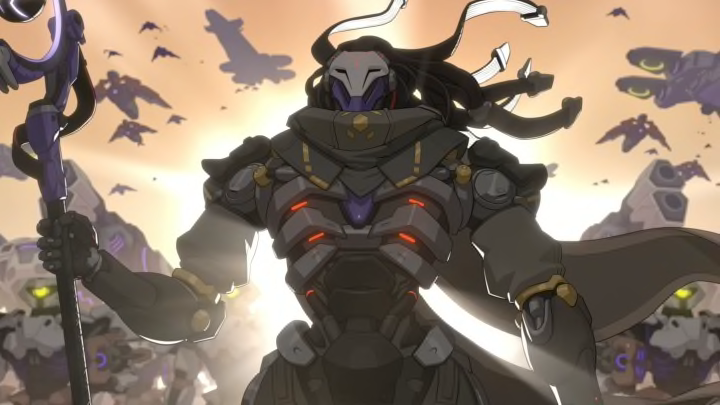 Blizzard Entertainment, screenshot by DBLTAP
Blizzard has revealed Overwatch 2's newest hero as a part of its upcoming second season. The new hero, Ramattra, got an official origin story cinematic on Friday.
Ramattra, who will be a tank, has seemingly been teased several times prior to his official reveal. In October, Game Director Aaron Keller confirmed that the newest hero would be a male tank; in addition to this, Ramattra also made a cameo in the Overwatch Archives Storm Rising event in 2019.
Similar to season one's featured hero Kiriko, it's likely that Ramattra will be unlockable via Overwatch 2's Battle Pass system, with its free and premium tiers having different requirements to unlock him.
Overwatch 2 Ramattra Revealed as New Hero
Not much has been revealed about Ramattra's abilities as his reveal focused heavily on his backstory. However, in an interview with IGN, Hero Designer Alec Dawson stated that "[Ramattra has] two forms. He has an Omnic form and his Nemesis form," referencing a unique skill set that is still "being tested".
On Overwatch 2's official blog, further details on Ramattra's origin were listed, notably that his "ideals weren't far removed" from fellow Shambli monk Zenyatta. At the end of the post, more information on Ramattra's narrative and his abilities were noted to be incoming as season two's Dec. 6 launch approaches.