Overwatch 2 Season 3 Leaks: What We Know so Far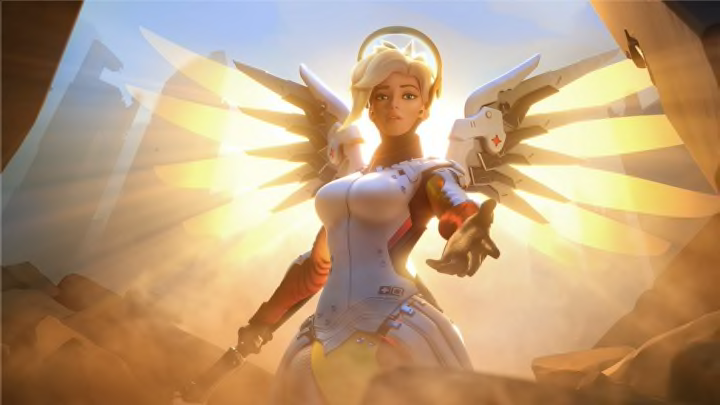 Leaks have arrived to spice up the conversation surrounding Overwatch 2 Season 3. / Blizzard
Overwatch 2 Season 3 is set to release soon, but there's been a major curveball thrown into the arena of pre-release speculation and discussion, upending fan expectations for Season 3 and the changes it will bring.
Perhaps the most anticipated content additions that arrive with new competitive seasons are new heroes, cosmetics and maps, which drastically change the gameplay landscape. Season 2 brought Ramattra, a new tank hero, as well as the Shambali Monastary Escort map. Season 3 is almost upon us and very soon players will be able to see what's in store for them as far as new content is concerned. As a matter of fact: Players have been treated with a special glimpse into what awaits them in the form of a leak.
Overwatch 2 Season 3 Leaks: What We Know so Far?
Twitter user _@FireMonkey leaked two skins supposedly coming to Overwatch 2 Season 3: One for Kiriko and one for Hanzo. The Kiriko skin has gold accents and looks to be inspired by Japanese tradition and folklore, perhaps evoking the sun goddess Amaterasu, but the official name for the skin is unknown. The Hanzo skin is primarily pastel pink in its aesthetic, and SantaRicky claims that it is called Cupid Hanzo, after the mythological archer famous for setting up couples on Valentine's Day.
Some might be disappointed in having the surprise of what's to come in Overwatch 2 ruined for them, but others are likely interested in acquiring the new skins via Battle Pass unlocks and Store purchases and are planning to get them when the Season officially starts next month.