Overwatch 2 Support Tier List For June 28 Beta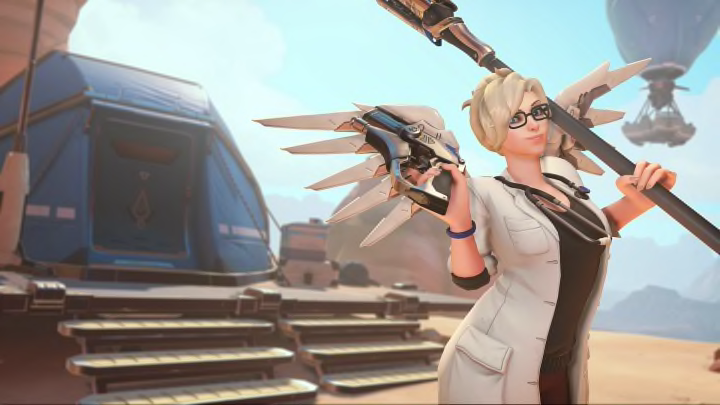 We've put together a full tier list of the best and worst Support heroes in this Overwatch 2 PvP Beta. / Courtesy of Blizzard
We've put together a full tier list of the best and worst Support heroes in this Overwatch 2 PvP Beta.
Overwatch 2 Support Tier List For June 28 Beta
S-Tier
S-Tier heroes are the picks players should expect to dominate matches. Those walking into a match with an S-Tier hero are destined to do great things for their team — skill permitting, of course.
S-Tier support heroes can provide a good mix of healing and other skills that allow the team to flawlessly go from play to recovery, regroup, and back into the action. These supports have no downtime with kits that are useful every second of the match.
A-Tier
A-Tier heroes are among the most useful in the game at this time. Whether it's their kit or generally improved synergy with the team, A-Tier heroes provide both an enjoyable and challenging experience for everyone involved — but they always get the job done.
A-Tier Supports will provide the some of the best and most impactful plays that allow their team to succeed. Whether it's a well-placed crowd control ability or some healing just in time, these supports are among the most trustworthy and should help bring the team to victory in no-time.
B-Tier
B-Tier heroes have a wide variety of situations they can be applied to in order to attain victory. Most skilled players can take a B-Tier choice and make it work, even if the situation isn't necessarily perfectly tailored to them.
B-Tier Supports are sort of the do-it-alls of the role. Most of the time, these heroes will do fine in battle, and players will be met with few complaints as long as they met the requirements of their role, i.e.: supporting the team and keeping their teammates up.
C-Tier
Zenyatta
C-Tier heroes may not be viable in the majority of matches. They may be useful in a special situation or two, but, on the whole, players will want to steer clear of these picks for the time being.
C-Tier supports likely won't be able to do much in terms of keeping the team alive. While support isn't always synonymous with "healing," it certainly does help to have a kit with meaningful restorative properties that can be triggered at any time. These heroes don't quite have that, making them situational picks at best.