Overwatch
Overwatch Halloween Terror Event Launch Date Announced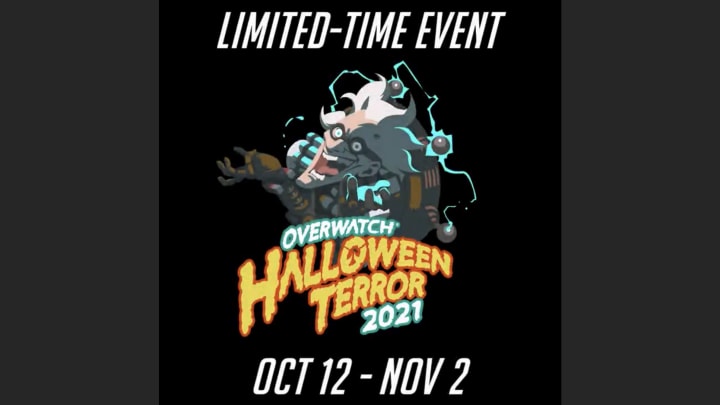 Blizzard has announced the launch date for its annual Halloween event in Overwatch. / Blizzard Entertainment
Blizzard has announced the launch date for its annual Halloween event in Overwatch.
Every year, Blizzard Entertainment puts together a Halloween-themed "terror-ific" event for its player base to enjoy. Like other digital holiday celebrations, players have the chance to earn extra loot such as cosmetic sprays, skins, and icons matching the aesthetic of the event. This year should be no different.
Here's what we know about Overwatch's Halloween Terror.
Overwatch Halloween Terror Event Launch Date
Overwatch's Halloween 2021 event, "Halloween Terror," will start on Oct. 12 and run through Nov. 2. The dates were announced in a tweet posted to the verified Overwatch Twitter page in the late morning of Oct. 10.
One skin players can expect to pick up during the event should be familiar to Stephen King fans, if the video clip posted alongside the announcement is any indication. During the clip, a red balloon appears with a faint pig etched on it. Moments later, Roadhog lunges into frame, sporting a new white mask with a wide toothy-grin and orange spikes of hair poking out along the sides.
This could be a reference to King's popular novel and, later, film adaptation, "IT" featuring Pennywise the clown. Roadhog, of course, is designed after Pennywise.
DBLTAP cannot confirm any auxiliary information about the event at this time. We expect more details to come out in the next few days leading up to its launch.