Overwatch League 2-2-2 Role Lock Pretty Much Confirmed Through Blizzard Leaks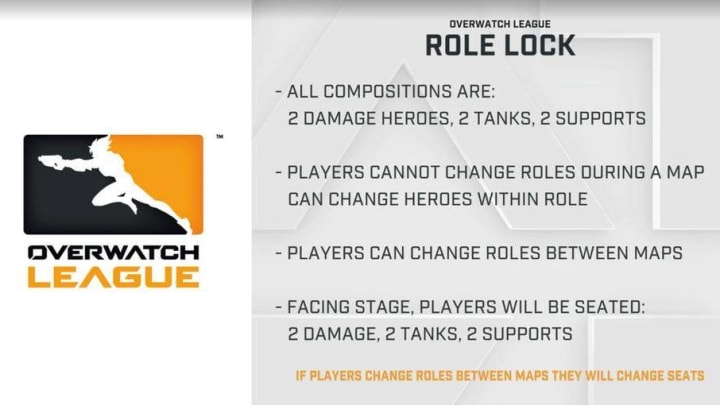 Overwatch League will apparently implement a 2-2-2 role lock moving forward, according to a leak on Blizzard's website.
The Overwatch League leak, later confirmed in a leaked interview with Senior Product Director Johnathan Spector, is as follows:
All compositions are: 2 Damage Heroes, 2 Tanks, 2 Supports
Players cannot change roles during a map, can change heroes within role
Players can change roles between maps*
Facing stage, players will be seated in the same order listed above
*If players change roles in a series, they must change seats on stage
Additionally, a clip from the leaked interview with Spector confirmed a role queue coming to Overwatch.
Team composition in Overwatch is a touchy subject among fans. A role queue is a step in the right direction for the base game, but harsh restrictions for the league constricts the game's meta. It will always be played a certain way on some level if these leaks are officially confirmed by the league.
More clips from the interview can be found on the Competitive Overwatch Reddit.
Photo courtesy of Blizzard