Overwatch League 2022 Opening Weekend Guide: How to Watch, Format, Schedule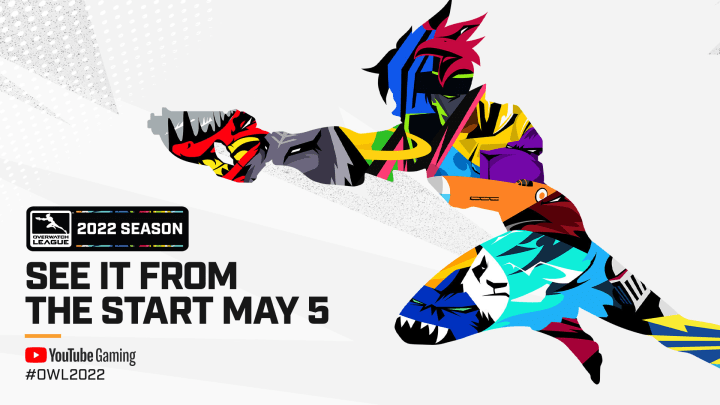 "Mark your calendars, folks." / Image courtesy of Overwatch League
With the Overwatch League officially announcing the format and start date of its 2022 Season, it appears the era of 5v5 action will soon finally be upon us.
For those excited to see the professional Overwatch scene begin its latest chapter, here's a breakdown of the OWL 2022 Opening Weekend.
Overwatch League 2022 Opening Weekend Guide: How to Watch, Format, Schedule
Marking the start of the fifth year of the league, the Overwatch League 2022 Season will kick off on May 5, with LA Gladiators vs. New York Excelsior at 3 p.m. ET.
Those looking to catch the action live can do so through the league's usual avenue of streaming: the Overwatch League YouTube channel.
OWL 2022 Opening Weekend Thursday (May 5)
3 p.m. ET: LA Gladiators vs. New York Excelsior
4:30 p.m. ET: Paris Eternal vs. SF Shock
6 p.m. ET: Atlanta Reign vs. Florida Mayhem
OWL 2022 Opening Weekend Friday (May 6)
5 a.m. ET: Shanghai Dragons vs. Philadelphia Fusion
6:30 a.m. ET: Chengdu Hunters vs. Guangzhou Charge
1 p.m. ET: Shanghai Dragons vs. Philadelphia Fusion (encore)
3 p.m. ET: Vancouver Titans vs. Boston Uprising
4:30 p.m. ET: SF Shock vs. London Spitfire
6 p.m. ET: Houston Outlaws vs. Dallas Fuel
OWL 2022 Opening Weekend Saturday (May 7)
5 a.m. ET: Chengdu Hunters vs. Shanghai Dragons
6:30 a.m. ET: Seoul Dynasty vs. Philadelphia Fusion
8 a.m. ET: LA Valiant vs. Hangzhou Spark
1 p.m. ET: Chengdu Hunters vs. Shanghai Dragons (encore)
3 p.m. ET: Washington Justice vs. Toronto Defiant
4:30 p.m. ET: New York Excelsior vs. Atlanta Reign
6 p.m. ET: LA Gladiators vs. Boston Uprising
OWL 2022 Opening Weekend Sunday (May 8)
5 a.m. ET: Guangzhou Charge vs. LA Valiant
6:30 a.m. ET: Hangzhou Spark vs. Seoul Dynasty
1 p.m. ET: Hangzhou Spark vs. Seoul Dynasty (encore)
3 p.m. ET: Vancouver Titans vs. London Spitfire
4:30 p.m. ET: Florida Mayhem vs. Paris Eternal
6 p.m. ET: Dallas Fuel vs. Washington Justice
7:30 p.m. ET: Houston Outlaws vs. Toronto Defiant