Overwatch March 15 Update: Full Patch Notes Detailed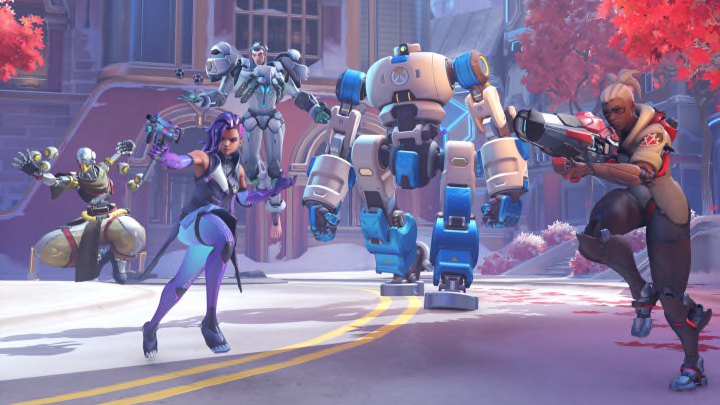 Image courtesy of Activision Blizzard
A new update for Overwatch has been rolled out. We've detailed the full list of patch notes below.
It's been an exciting time for the Overwatch community. The long awaited Overwatch 2 beta has been revealed, with players signing up to be amongst the first to experience what the sequel has to offer. New heroes, new maps, and overall reworks will be heading to the next installment. In the meantime, Activision Blizzard have rolled out a brand new patch for the original Overwatch.
This latest patch sees a number of features kick off for the competitive scene, alongside some expected bug fixes. Below, we've detailed the full list of patch notes that have made their way to the game.
Overwatch March 15 Update: Full Patch Notes Detailed
General
Overwatch League Grand Finals Championship Skin 
The new Sombra Skin "Zhulong" celebrates the Shanghai Dragons' achievement in becoming the 2021 Overwatch League champions. The skin is purchasable for a limited time for 200 Overwatch League Tokens.
NVIDIA Reflex 
The trigger flash option has been removed from the options screen. To enable the trigger flash display for your Reflex Analyzer monitor, please update to driver version 511.79 or later and update GeForce Experience to version 3.25 or later. For more information on Reflex Analyzer check out their website.
Competitive: 6v6 Lockout Elimination
Season 5 of Competitive 6v6 Lockout Elimination has begun.
Maps
Horizon Lunar Colony and Paris have been removed from Quick Play and related modes.
Bug Fixes
General
Fixed a bug that caused the Contenders logo to be low resolution on Contenders skins
Fixed a bug that caused "Ban list is full" to appear in the chat repeatedly
Fixed a bug that caused friends to be visible on the "Recent Players" list
Fixed a bug on PC that caused microphone sound distortion
Heroes
Echo
Fixed a bug that caused re-meching as a duplicated D.Va to grant too much Ultimate charge
Maps
Watchpoint: Gibraltar
Addressed a geometry exploit