Overwatch Player Recreates Flappy Bird in the Workshop
By Max Mallow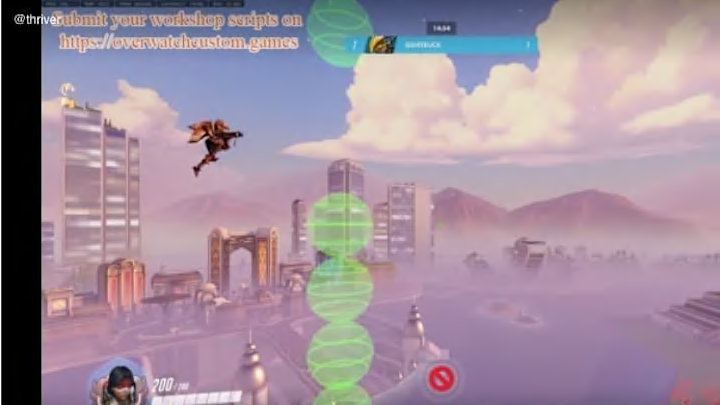 The Overwatch Workshop continues to impress as yet another custom game mode has taken the Overwatch subreddit by storm.
Flappy Bird was one of the most popular mobile games when it was originally released. Now, thanks to Reddit user u/Thriver9, Flappy Bird has been reborn in Overwatch as Flappy Pharah.
According to the Reddit post, here are details on the mode from u/Thriver9:
Space to jump
Avoid the green pipes
The game gets faster the higher you score
Endless, randomly generated green pipes.
So, yes, it is indeed a Flappy Bird clone created in Overwatch. This isn't the first time another game has been ported into Blizzard's first-person shooter. All thanks to the addition of the Overwatch Workshop.
For those who want to try the mode, use code 4QY7N in the Overwatch Workshop.
Photo courtesy of u/Thriver9