Overwatch
Overwatch Prime Gaming Legendary and Standard Loot Boxes: How to Get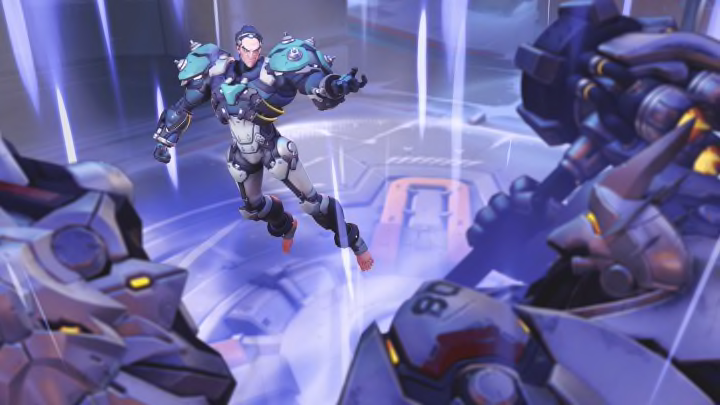 Overwatch has three Standard Loot Boxes and a Legendary Loot Box available exclusively for free for Prime Gaming members. / Image courtesy of Blizzard
Overwatch's latest Prime Gaming offer dropped Friday, giving Prime Gaming members an exclusive set of in-game items to claim for free.
Prime Gaming members can get the free in-game Loot Boxes to obtain some rare cosmetics in Overwatch. Here's how to claim them and what's included.
How to Get the Prime Gaming Overwatch Loot Boxes
As has been the case since March, and will continue on to September 2022, players on all platforms are eligible for this monthly promotion — as long as they are Prime Gaming members, of course.
Prime Gaming and Blizzard are teaming up once again to offer players some free Loot Boxes for the next couple of weeks.
To claim the bonuses, players will need to link their Amazon Prime account to the Battle.net account that they play Overwatch on:
Go to the official Prime Gaming Overwatch loot website
Select the "3x Standard Loot Boxes" offer or the "Legendary Loot Box" offer and follow the instructions to link your Battle.net account
Once that's done, the offer will be automatically granted to your account and accessible in-game
Feel free to repeat this process for the offers you didn't get yet
These free rewards will only be available for a limited time, specifically on June 21, so players interested in picking them up should be sure to redeem them before they're gone forever.
For more on Overwatch, feel free to check out our coverage of week two of the Anniversary Remix: Vol. 2 event, and the June 16 Overwatch 2 beta.