Overwatch
Overwatch Setting Makes It Easier to Spot Enemies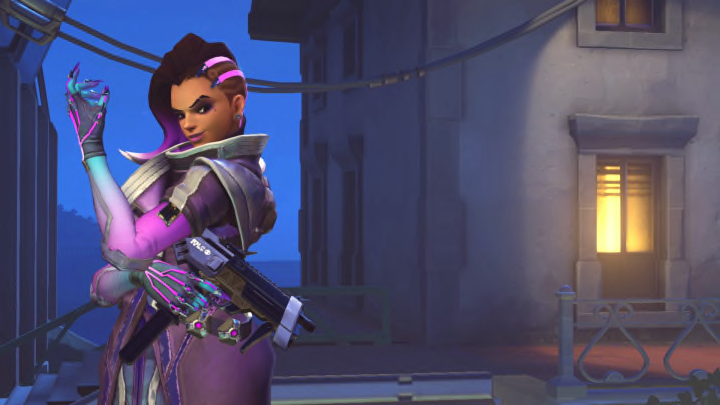 Photo of Sombra from Overwatch / Photo via PlayOverwatch / Blizzard
Overwatch requires the player to have the best line of sight possible. With so many people on the map, it tends to get a little jumbled. These settings will allow the player to see their enemies way easier.
YouTuber KarQ's short can teach players exactly how to change their settings to make sight easier.
Overwatch Setting Makes It Easier to Spot Enemies
For those with powerful PCs, it's more likely that you have all your visual settings on max.
This is absolutely a no-go when it comes to sight in Overwatch, as KarQ explains.
1.

Shadows

KarQ recommends to have shadows on Ultra. In his video, he explains that having shadows will allow the player to see an enemy sneaking up behind them by their shadow.
2.

Model Detail

Having model detail on Low allows the player to get rid of visual clutter and have relatively clear vision while playing.
3.

Waypoint Opacity

Turning the Waypoint's opacity to 20% or lower will allow the player to see through the waypoint while standing next to it, meaning an enemy cannot sneak up on them through the blind spot.
4.

High Precision Mouse Input (PC Only)

This setting is for PC players only, but can make or break a round. KarQ explains, "With the setting enabled, it now allows your projectile to travel down any of the red lines... [So,] you can shoot between ticks and rendered frames."