Overwatch Storm Rising Ending has many players are curious about what the ending of Overwatch Storm Rising means and the identity of the mysterious character revealed at the end.
PRIORITY: 1⃣

Overwatch "Storm Rising," "Retribution," and "Uprising" file status: OPEN.

? Initiating mission playback in 3... 2... 1... pic.twitter.com/C4om95WlFO

— Overwatch (@PlayOverwatch) April 16, 2019
The Overwatch Storm Rising Archives event is live! Players have jumped back in to the annual Overwatch event and headed to Havana, Cuba. Players will be taking the fight to the mysterious Talon character, Maximillian. The event also features new cosmetics and the return of the previous Archive PvE missions.
Overwatch Storm Rising Ending: What Is it?
Many players are wondering what exactly was happening in the ending cutscene of the Storm Rising mission. The final cutscene shows Doomfist talking to a character whose identity is unknown. The character pulls down his hood to reveal that he is an Omnic.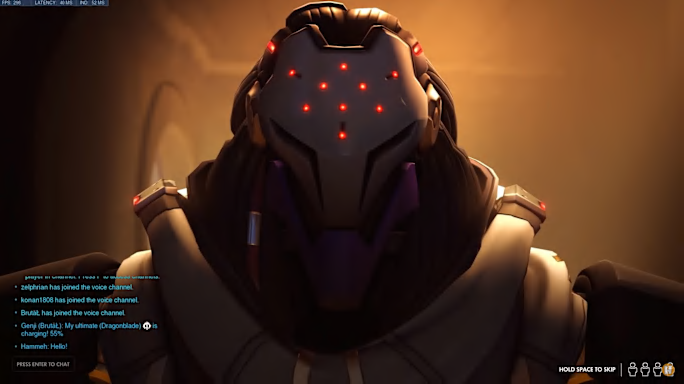 There's nothing else we currently know about this character. We don't know his name. It's unclear at the time if he will be a future hero playable in the game. It's likely that he'll get some more character development or play a role in some sort of Overwatch storyline.
Cover Image Courtesy of Blizzard Entertainment